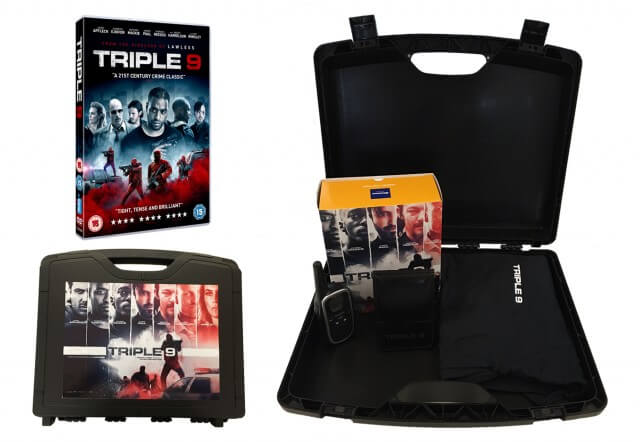 When a crew of dirty cops is blackmailed by the Russian mob to execute a virtually impossible heist, they realize the only way to pull it off is to manufacture a 999, police code for "officer down". The chaos that ensues when a police officer is shot in the line of duty is just the diversion they'll need to do the job, but whether they have the will to kill one of their own is an entirely different matter. Their plan is turned upside down when the unsuspecting rookie they set up to die foils the attack, triggering a breakneck, action packed finale tangled with double-crosses, greed and revenge.
Directed by John Hillcoat / Starring: Chiwetel Ejiofor, Casey Affleck, Kate Winslet, Woody Harrelson, Aaron Paul, Anthony Mackie, Norman Reedus, Gal Gadot, Clifton Collins Jr.
To be in with a chance of winning 1 of 3 TRIPLE 9 Blu-ray's and an exclusive TRIPLE 9 merchandise prize pack (pictured) please answer the following question: What was John Hillcoat's directorial debut?
Please send your answer, name and address to [email protected] by Friday 17th June.