As a huge fan of Italian Horror, Giallo and US Horror Anthologies I was very excited to finally see the Onetti Bros A Night of Horror: Nightmare Radio which I first hear of almost 2 years ago.Being familiar with the Onetti Bros work and their love of Italian Horror and the Giallo in particular I knew this would be worth the wait. The Onetti Bros have an impressive back catalogue (DEEP SLEEP, FRANCESCA, WHAT THE WATERS LEFT BEHIND, ABRAKADABRA) behind them already and this time round they have assembled a talented array of directors, all previously known as directors of horror shorts to flesh out NIGHTMARE RADIO across nine segments.The colour palate is pure Mario Bava by way of Dario Argento and the film riffs on while playing respect to the Giallo genre as well as THE FOG, REC, MAMA, TENEBRE, OPERA and THE THEATRE BIZARRE among many others.This is the Horror Anthology we have been waiting for!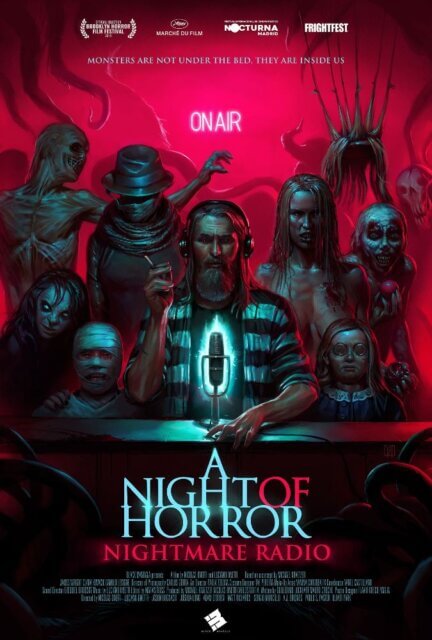 A Night of Horror: Nightmare Radio will be available on Amazon and Google from 21st December and itunes from 30th December.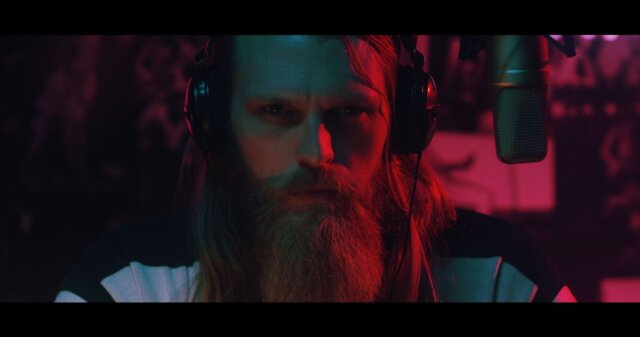 On a stormy night Rod leads a radio show dedicated to horror. Listeners call the radio telling their own paranormal stories. Until suddenly the announcer begins to receive strange calls from a child who desperately asks for help.
At first Rod thinks that it is a bad joke until he discovers that this is not the case. Not only that, but these calls hide a dark secret in which the announcer himself becomes involved.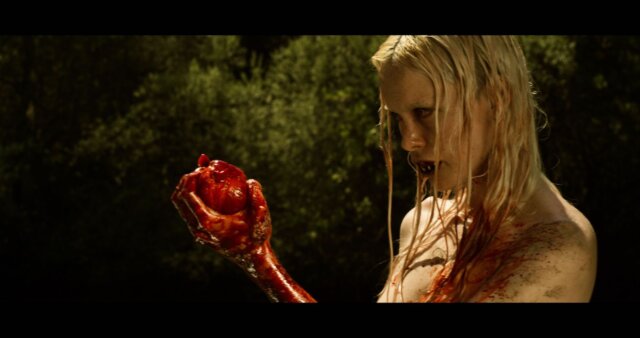 Countries: New Zealand/Argentina
Year: 2019
Language: English
Directors: Luciano and Nicolás Onetti, Sergio Morcillo, Joshua Long, Jason Bognacki, Adam O´Brien (ASYLUM:TWISTED HORROR AND FANTASY TALES), Matt Richards, Pablo S. Pastor and Oliver Park.
Script: Guillermo Lockhart and Mauro Croche.
Producer: Michael Kraetzer.
Music: Luciano Onetti
Director of Photography: Carlos Goitia
Art Director: Paola Tolosa
Costume Designer: Taz Pereyra
Make-Up Artist: Yanina Córdoba 
FX Designer: Yanel Castellano
Assistant Director: Dai Gallardo
Executive Producers: Michael Kraetzer and María Paula Ríos.
Production Company: Black Mandala Films