CULT EPICS once again prove themselves to be one of the most impressive companies releasing European Cult titles on Blu-ray.Following the release of their incredible Special Edition Blu-ray of the whacked out Giallo favourite DEATH LAID AN EGG they will be releasing the European erotic heavy -hitter MADAME CLAUDE (1977) on Blu-ray via a 4k transfer, available February 2021.This erotic masterpiece, so deserving of special treatment, features a staggering cast of European cult cinema faves, Klaus Kinski still fresh from his numerous appearances in the films of Jess Franco and Riccardo Freda, Dayle Haddon (SPERMULA, SEX WITH A SMILE, GAMBLING CITY), Francoise Fabian (MY NIGHT WITH MAUD,HOLIDAY HOOKERS,HOW TO KILL A JUDGE).The luscious score by Serge Gainsbourg is the cherry on the cake.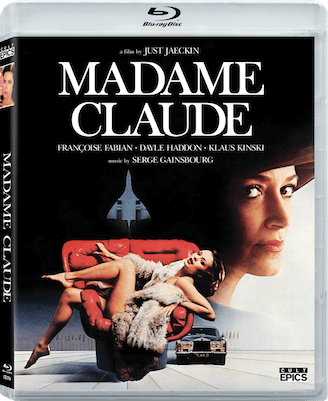 Following the worldwide smashes Emmanuelle (1974) and The Story of O (1975), influential French filmmaker Just Jaeckin returned in 1977 with the sensual real-life drama Madame Claude. Starring French New Wave icon Françoise Fabian in the title role along with a sinister Klaus Kinski and lovely Dayle Haddon, Madame Claude is an incredibly timeless look at one of the most controversial figures in recent French history. Originally released as The French Woman in the United States, Madame Claude is a mesmerizing mixture of elegant eroticism and potent political thriller powered by Jaeckin's inventive direction and an unforgettable score by legendary French composer Serge Gainsbourg.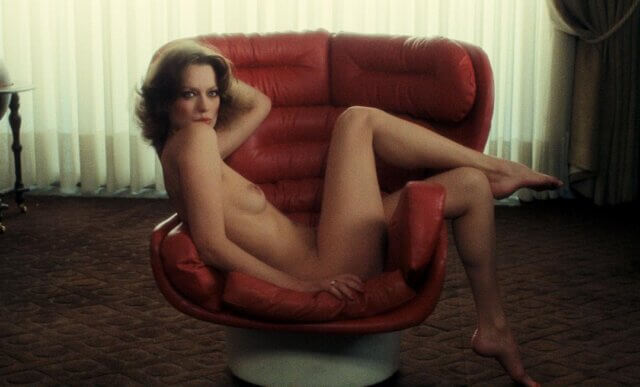 Cult Epics presents Madame Claude in a stunning brand new 4k transfer, supervised by Oscar nominated cinematographer Robert Fraisse, fully loaded with a plethora of new bonus features.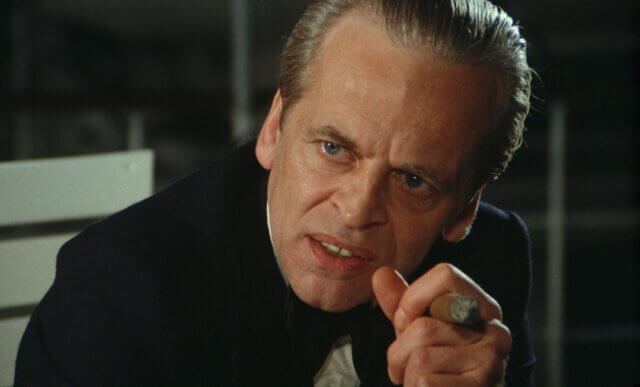 Just Jaeckin's MADAME CLAUDE " BLU-RAY & DVD premiering February 9TH with new 4K transfer and bonus features in North America.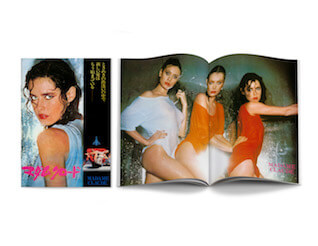 SPECIAL FEATURES
. New 4K HD Transfer (from original 35mm negative) supervised by cinematographer Robert Fraisse
. Original LPCM 2.0 Mono French track
. New DTS-HD MA 2.0 Mono French track (Blu-ray)
. New Dolby Digital 2.0 Mono French track (DVD)
. Original Dolby Digital 2.0 Stereo English track

. Audio Commentary by Jeremy Richey (Author of the upcoming book Sylvia Kristel: from Emmanuelle to Chabrol)

. Interview with Just Jaeckin (2020, HD)

. Vintage French Theatrical Trailer

. Promotional Gallery

. Cult Epics Trailers
. Dual-layered Disc. Double-sided Sleeve first printing (Blu-ray only)