To be in with a chance of winning one of 3 merch bundles comprising PENINSULA Blu-ray's, Tee Shirt's and Pin's please send your name , address and answer to the following question to [email protected] by Wednesday 2nd December.
Question) What are the names of the other two films in this series?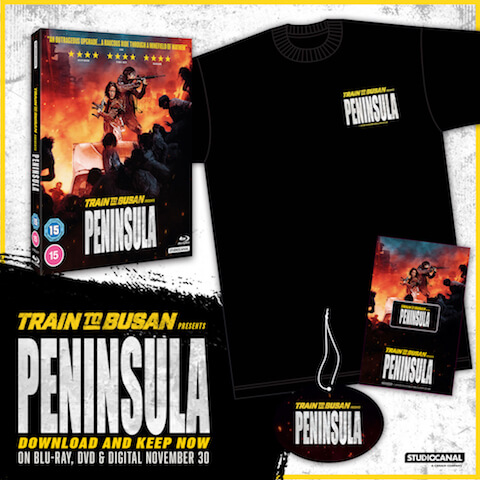 Four years after South Korea's total TRAIN TO BUSAN, the k-zombie thriller that captivated audiences worldwide, acclaimed director Yeon Sang-ho brings us PENINSULA, the next nail-biting chapter in his post-apocalyptic world. Jung-seok, a soldier who previously escaped the diseased wasteland, relives the horror when assigned to a covert operation with two simple objectives: retrieve and survive. When his team unexpectedly stumbles upon survivors, their lives will depend on whether the best or worst of human nature prevails in the direst of circumstances.When the zombie outbreak swept the entire nation, Jung-seok (GANG Dong-won) barely escaped South Korea alive. While living a life of despair in Hong Kong, he receives an enticing offer to return to the quarantined peninsula.