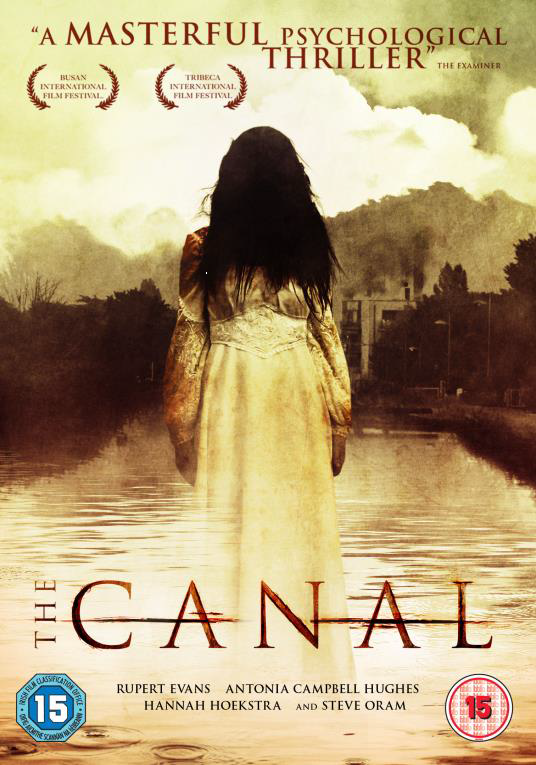 Having had its world premiere at Tribeca Film Festival, Kaleidoscope Home Entertainment is pleased to announce the UK release of THE CANAL, available digitally and on DVD from 14th September 2015. To celebrate its release we have 3 x DVDs to give away!
Sitting in an empty theater, a film archivist watches the grainy footage that will be his undoing. David (Rupert Evans – Hellboy) and his wife Alice (Hannah Hoekstra – App) are perfectly happy—or so he believes. When he finds out the home he shares with his wife and son was the scene of a ghastly turn-of-the-century murder, David dismisses it as ancient history. That is, until the sinister history ripples into the present and casts a shadow over life as he knows it. And when a looming secret shatters his marriage, David can't help but suspect the dark spirits of the house are somehow involved. In his drive to unveil the shadows hidden in the walls, David begins to descend into insanity, threatening the lives of everyone around him.Through ghastly imagery and a chilling score, Ivan Kavanagh's THE CANAL is an Irish ghost story that will leave you with a fear of the dark and a dripping chill down your spine long after the film's conclusion.
To be in with a chance of winning, just answer this question: What is the name of the character played by Rupert Evans in THE CANAL?
a) Simon b) John c) David.
Please send your answer, name and address to [email protected] by Friday 11th September.