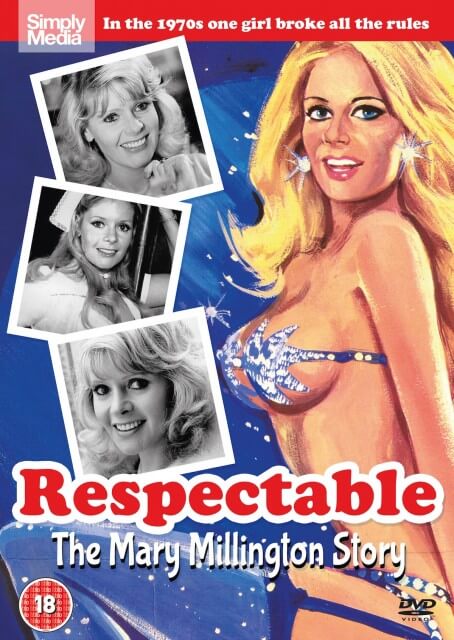 The truth behind Britain's only genuine sex superstar exposed in
Respectable – The Mary Millington Story on DVD 2 May 2016 In the
1970s one girl broke all the rules and became the biggest box office star
of the decade. She seduced Britain with a meteoric rise to the top
filled with controversy and scandal… her name was MARY MILLINGTON.
Now in a brand new feature documentary RESPECTABLE : THE MARY
MILLINGTON STORY, narrated by renowned actor and BAFTA nominated
director DEXTER FLETCHER (Eddie the Eagle, Wild Bill) and written
and directed by SIMON SHERIDAN, the truth behind Britain's only
genuine sex superstar is exposed by those who knew her best.
To be in with a chance of winning 1 of 2 DVDs of the film please answer the following question:
What is the title of Mary's early Super 8mm film appearance :Miss ………. ?
Please send your answer, name and address to [email protected] by Friday 29th April 2016.