Starring: Barry Newman, Cleavon Little, Dean Jagger, Paul Koslo, Severn Darden and Timothy Scott.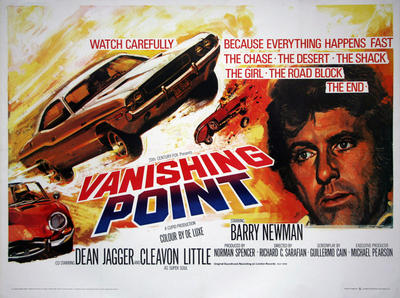 YOU WAN'T PURE CRASH AND BURN ADRENALIN? YOU'VE GOT IT.
Vanishing Point opens like a Wild West showdown between two HGV vehicles replacing gunslingers They block the highway as a white 1970 Dodge challenger burns towards them with no sign of stopping. Barry Newman plays ex-cop, racing driver Kowalski and has to deliver the Dodge from Denver to San Francisco in fifteen hours for a bet.The police are on his tail like flies as he speeds his way from state to state, flicking them off like lint from a velour tank top.Cleavon Little is outstanding as blind radio DJ Super Soul who becomes Kowalski's eyes and ears, alerting him of police movements as he speeds along.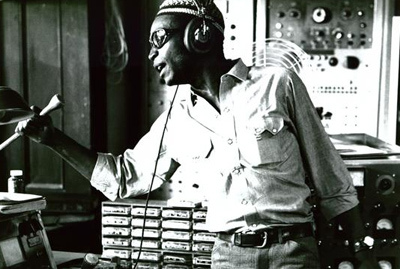 The film comes full circle by it's end as Kowalski crashes into the HGV road block.Vanishing Point is a cutting edge Cult classic with a scorching soundtrack and a very short fuse.
Order Here: http://www.screenpop.com.au/blu-ray/vanishing-point-bluray/3503.html