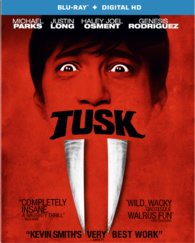 'The Sacrament' meets 'SSSSNAKE' on 'The Island Of Doctor Moreau' !!
  When his best friend and podcast co-host vanishes in Canada, a young man joins forces with his friend's girlfriend and a former detective to search for him.
Starring: Justin Long, Michael Parks, Haley Joel Osment, Genesis Rodriguez and Ralph Garman.