"A demon's greatest threat is not to your body, but your soul." – Cardinal Bruun.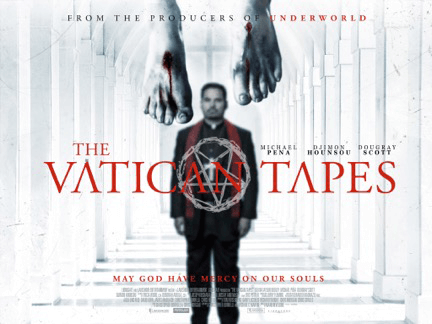 After a young woman (Olivia Taylor Dudley) begins to express increasingly erratic and strange behaviors, her father (Dougray Scott) and boyfriend (John Patrick Amedori), along with a priest Father Lozano (Michael Peña) and two Vatican exorcists (Djimon Hounsou and Peter Andersson as Cardinal Bruun), come to realize that she's been taken over by an ancient satanic force.
THE VATICAN TAPES is directed by Mark Neveldine.The story is brought to life by a cast that includes Olivia Taylor Dudley, Michael Peña, Dougray Scott, Djimon Hounsou, Peter Andersson, Kathleen Robertson and John Patrick Amedori.