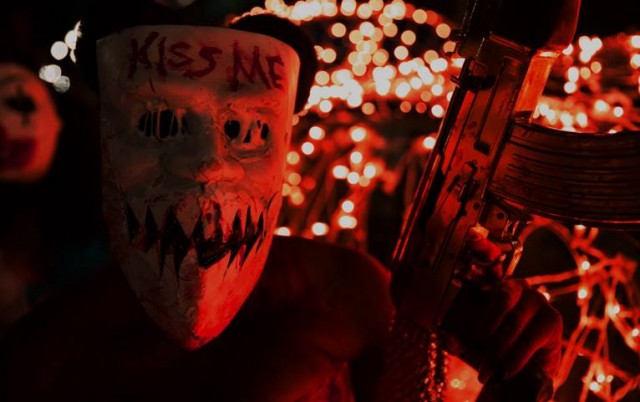 Cast: Frank Grillo, Edwin Hodge, Betty Gabriel, Kyle Secor, JJ Soria, Mykelti Williamson, Elizabeth Mitchell/ Written and Directed by: James DeMonaco / Produced by: Jason Blum, Michael Bay, Andrew Form, Brad Fuller, Sébastien Kurt Lemercier / Executive Producers: Jeanette Volturno-Brill, Luc Etienne.
Expanding upon the explosive universe introduced in the sleeper hits that have earned $200 million at the worldwide box office, Universal Pictures' THE PURGE: ELECTION YEAR reveals the next terrifying chapter of 12 hours of anarchy that is sanctioned annually by the New Founders of America.
Once again returning to collaborate with DeMonaco are the series' producers: Blumhouse Productions' Jason Blum (Paranormal Activity, Insidious and Sinister series), Platinum Dunes partners Michael Bay, Brad Fuller and Andrew Form (Teenage Mutant Ninja Turtles, The Texas Chainsaw Massacre, Ouija), alongside Sébastien K. Lemercier (Assault on Precinct 13, Four Lovers).