Bad Blood Runs in the Family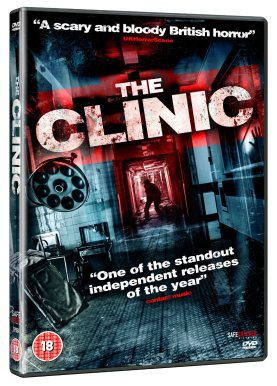 Director: Sean J. Vincent / Starring: Jenny Gayner, Thea Knight.
Recovering addict, David is a resident at The Manor Drug Rehab Unit. He comes under the twisted care of clinical director Chris Hunter. But Hunter is having an affair with David s wife and instead of nursing David to health, he keeps him hooked, before poisoning him with toxic heroin which leaves him horrifically scarred. David becomes psychologically unstable and soon commits suicide.
25 years later Hunter s daughter, Nicole, is trying to break into TV journalism. Following reports that the now derelict drug rehab unit was haunted she senses the perfect opportunity to prove her TV credentials. She rounds up a few friends and sets out to shoot a documentary on the shuttered facility. But from the moment they set foot in The Manor it's obvious that something is very wrong. As the group settle in for a long night of investigating, the shadows part to reveal the frightening source of the ghastly rumours that have plagued The Manor for the past two decades.