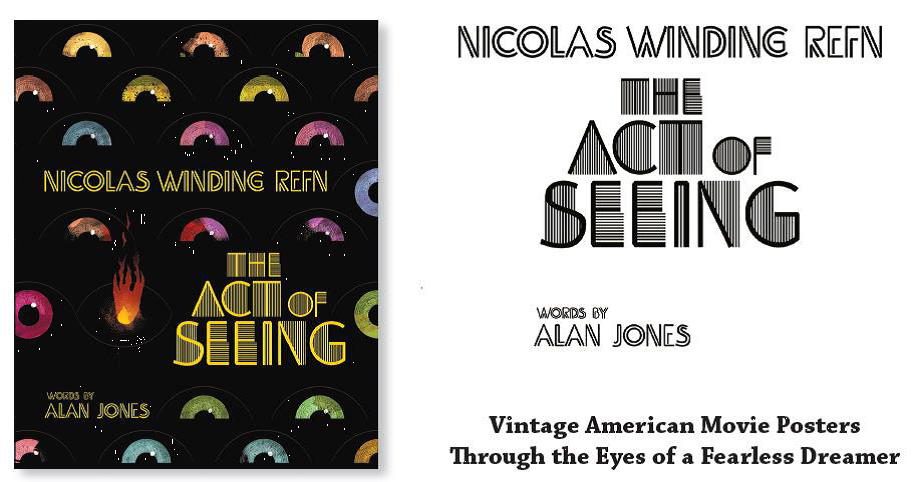 Press Release:From the vintage visuals of 'SPIKED HEELS AND BLACK NYLONS', 'OBSCENE HOUSE' and 'ALICE IN ACIDLAND' to 'THE TWISTED SEX', 'TORTURE ME KISS ME' and 'ZERO IN AND SCREAM' – to name just a few of the tantalizing film titles showcased – the controversial Danish icon constructs a whole new way of looking at the key artwork and shameless hyperbole thought up in the back alley gutters of the exploitation industry.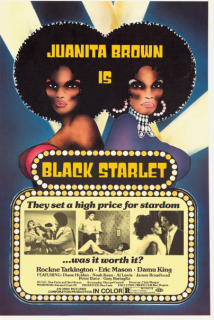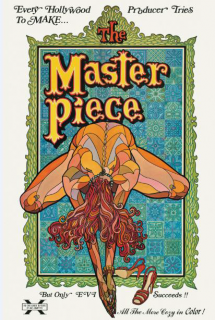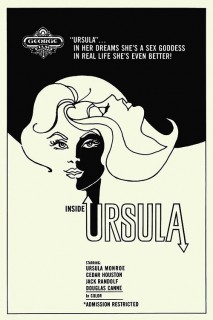 Such poster art broke all the rules and crossed every line, much like Refn himself throughout his innovative career. For the masterfully overblown promises and alluring tag-lines were dubious attractions devised to persuade the ravished sight to suppress the cool head of reason and tempt it to sit in a dark auditorium to watch other people's lurid lives shockingly unravel.
Now the celebrated filmmaker makes complicit voyeurs of us all by editing his exceptional collection of little-seen and vivid front-of-house displays into an extraordinary multi-dimensional creation to match the observation sensations explored in his own pioneering screen work.
With comprehensive historical context provided for each poster, and every single production detail meticulously overseen by Winding Refn himself, this lavish volume encapsulates everything he has learned about direct eyewitness confrontation on a heart-felt individual journey into the art and act of seeing.
For the very first time, one of the most talented, influential and exciting filmmakers in a generation Nicolas Winding Refn (writer, producer and director of DRIVE, ONLY GOD FORGIVES, the PUSHER trilogy, BRONSON, VALHALLA RISING, and the forthcoming THE NEON DEMON), trawls through his unique collection of rare American film posters to unfold ways the viewer validates and actualises the presentation of key images into their own personal reality. His collection forms THE ACT OF SEEING, a deluxe coffee-table sized hardback book which shows us Refn's earliest visual connection with movies, stemming from a childhood spent wondering the streets of Manhattan, obsessing over art house posters that decorated the outside walls of the elusive movie theatres he was too young to go in to. The book will be published by FAB Press. Co-authored by FrightFest curator and internationally renowned horror expert Alan Jones, THE ACT OF SEEING's September 14th release will coincide with a number of special events in London. On Tuesday September 1st, Refn and Jones will be at the BFI Southbank, for an on-stage discussion about their deeply personal project, interspersed with projections of the posters featured in the book.
Later that evening, as part of the BFI Screen Epiphanies in partnership with American Express, the pair will introduce a special screening of one of Refn's favourite movies, Farewell Uncle Tom. The artwork from this controversial 1970s docudrama features prominently in THE ACT OF SEEING.
Tickets for both BFI Southbank events will go on sale from Tuesday 4 August to BFI members and Tuesday 11 August to the public.
For more information go to: http://www.bfi.org.uk/whatson.
On Wednesday September 2nd at 13.00, a book signing will take place at The Cinema Store on Upper St.Martin's Lane, WC2H 9NY.