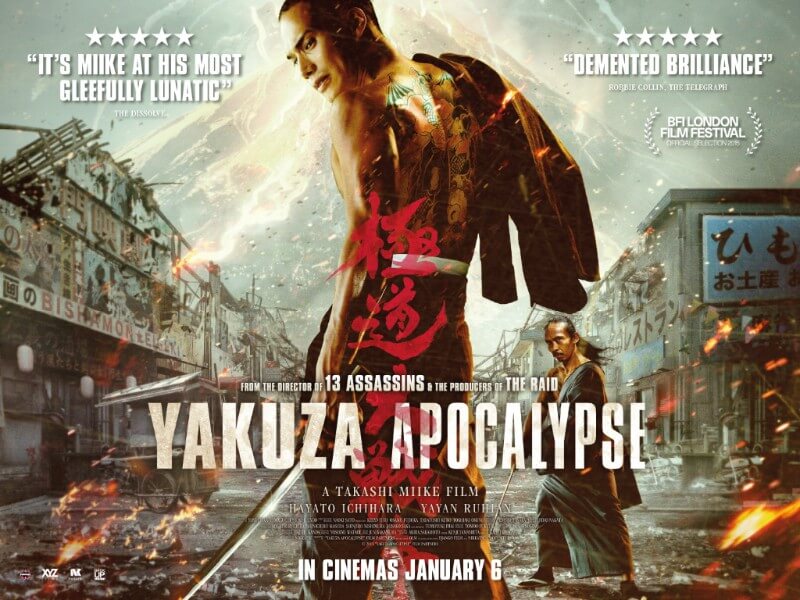 Starring : Yayan Ruhian, Hayato Ichihara, Rirî Furankî
Manga Entertainment has announced a UK theatrical release of cult Japanese director Takashi Miike's latest cinematic feast, Yakuza Apocalypse. The film, which recently wowed audiences at the London Film Festival and had its world premiere at Cannes Directors Fortnight is coming to UK cinemas January 6.
Miike's signature blend of deranged horror, slapstick and action are all on display here, making Yakuza Apocalypse not only his most fun film but also his most bizarre to date.
Yakuza Apocalypse tells the story of Kageyama who is ridiculed for being the only member of the Yakuza clan unable to brand himself with their signature tattoo due to sensitive skin. However, when a dying Kamiura, the most feared boss in the Yakuza underworld, bites Kageyama he is transformed into a bloodthirsty monster who will stop at nothing to avenge his former boss.