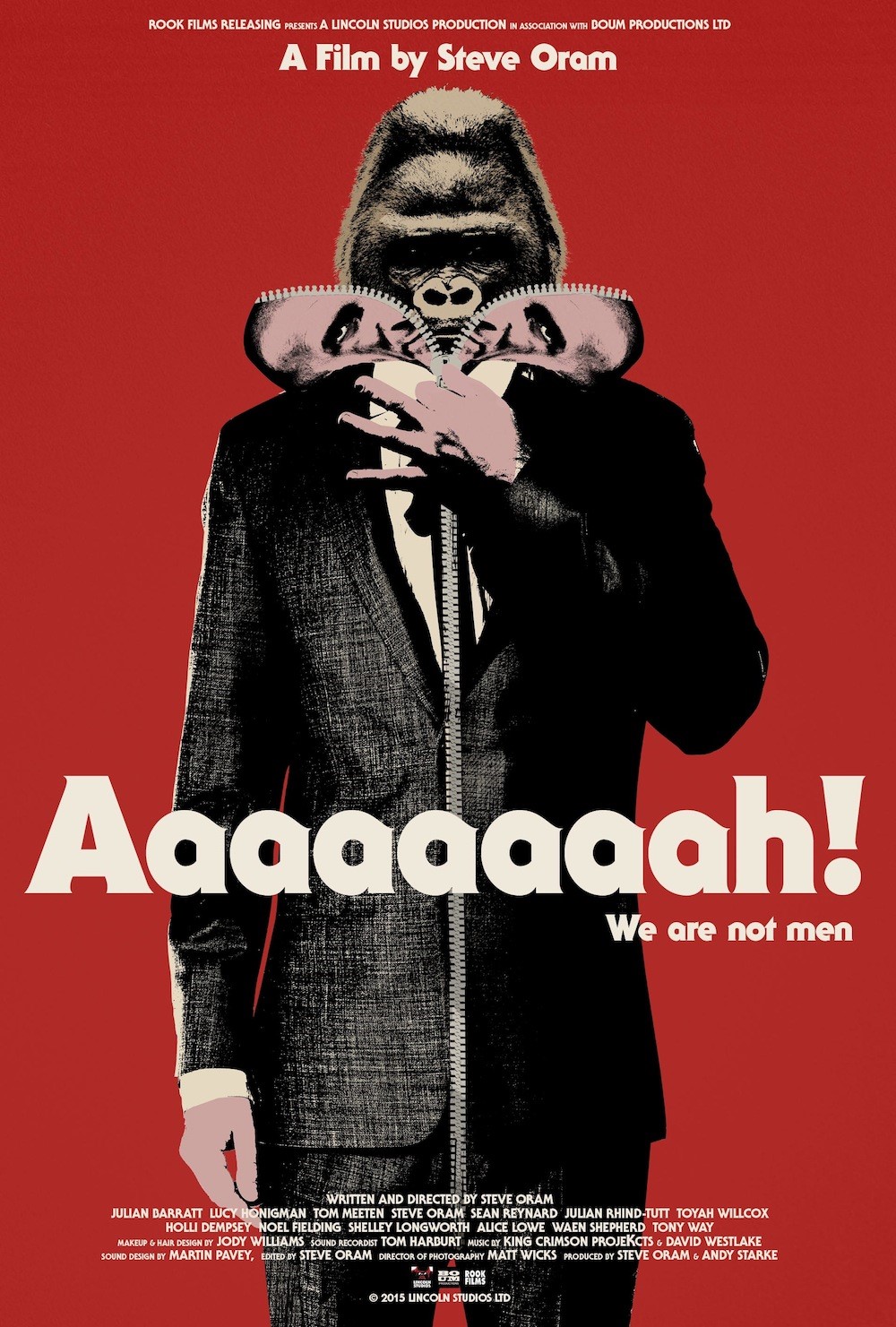 AAAAAAAAH! stars Julian Barratt, Toyah Willcox, Julian Rhind-Tutt, Steve Oram, Lucy Honigman, Tom Meeten and Sean Reynard. The supporting cast include Noel Fielding, Holli Dempsey, Shelley Longworth, Alice Lowe, Tony Way and Waen Shepherd.
AAAAAAAAH! is written and directed by Steve Oram, produced by Andy Starke and executive produced by Ben Wheatley.  Rook Films Releasing presents a Lincoln Studios production. Music by king crimson projeKcts.
Alpha Male, Smith and his Beta, Keith, make a move to take over a local community. They hook up with restless Female, Denise, igniting a deadly feud in which emotions run high and deep-seated grudges re-surface amongst the tribe. Are we not men? Or are we simply beasts? Steve Oram's debut feature is a celluloid primal sceam in which the entire cast speak in grunts and gibberish – an anarchic, hilarious, disturbing and touching look at the human condition.
Watch the trailer here  https://www.youtube.com/watch?v=_pfIJ6GW3kU
AAAAAAAAH! ON TOUR:
Frightfest –World Premiere, 28 August (cast in attendance)
www.frightfest.co.uk
Picture House Central, 4 September (cast in attendance)
www.picturehouses.com/cinema/Picturehouse_Central/film/aaaaaaaah-special-screening-qanda
End of the Road Festival, 4-6 September
www.endoftheroadfestival.com
Mayhem, Nottingham 15-18 October
www.broadway.org.uk/mayhem
Sign up or check here for screening updates and AAAAAAAAH! news:
www.lincolnfilmstudios.co.uk