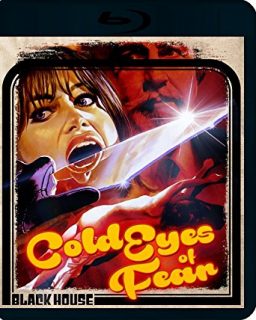 Enzo G. Castellari's COLD EYES OF FEAR: One man's evening with a prostitute takes a turn for the worse when a pair of hardened criminals show up at the home of the man s uncle, a judge who unfairly convicted one of the criminals years before. Tensions mount as the victims try to turn their captors against one another and save the judge's life, as well as their own.
BLACK HOUSE FILMS Blu-ray released October 16th 2017.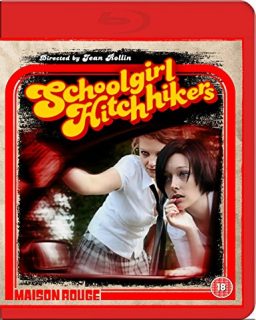 Best known for his erotic horror films, such as THE RAPE OF THE VAMPIRE, LIPS OF BLOOD, and THE LIVING DEAD GIRL, French filmmaker Jean Rollin frequently indulged in the softcore (and occasionally hardcore) sex film. Among the more personal of these films is SCHOOLGIRL HITCHHIKERS (Jeunes filles impudiques), which reflects many of the themes and fascinations that run through his esoteric body of work. Joelle Coeur (Rollin's THE DEMONIACS) and Gilda Arancio star as a pair of lovers enjoying a blissful cross-country hike. But the carefree erotic film turns suddenly dark when the women are set upon by a band of thieves who think they have stolen their loot, and use sadistic means to force a confession. MAISON ROUGE FILMS Blu-ray released November 6th 2017.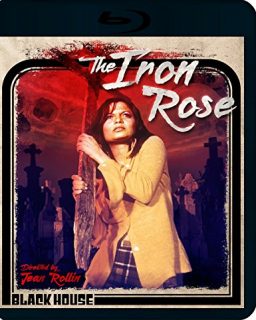 A pair of lovers have a tryst in a vacant tomb, but then find themselves unable to escape form the graves and crypts of the massive cemetery. One of cult director Jean Rollin's most unconventional film, THE IRON ROSE vividly depicts the young couple's steady descent into madness. BLACK HOUSE FILMS Blu-ray released November 6th 2017.
.