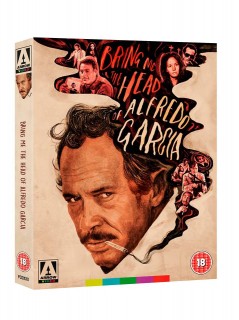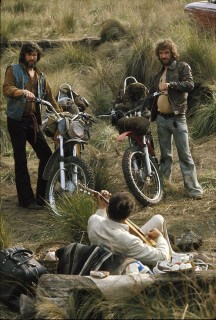 Bring Me the Head of Alfredo Garcia concluded a remarkable period for filmmaker Sam Peckinpah. It brought to an end a seven-year and seven-film run of masterpieces that included the taboo-breaking ultra-violence of The Wild Bunch and Straw Dogs, and the more elegiac tones of The Ballad of Cable Hogue and Junior Bonner. A love story that plays out in a brutal environment, Bring Me the Head of Alfredo Garcia sits somewhere between these moods and may just be Bloody Sam s greatest work, as well as his most autobiographical.
Warren Oates plays Bennie, a piano player in a Mexican bar who gets himself involved in the manhunt for Alfredo Garcia, a man with a million-dollar price-tag on his head having impregnated the daughter of crime boss El Jefe (Emilio Fernández). Sensing an easy pay day, Bennie takes his girlfriend, Elita (Isela Vega) on a trip that ll prove fatalistic for many of those involved.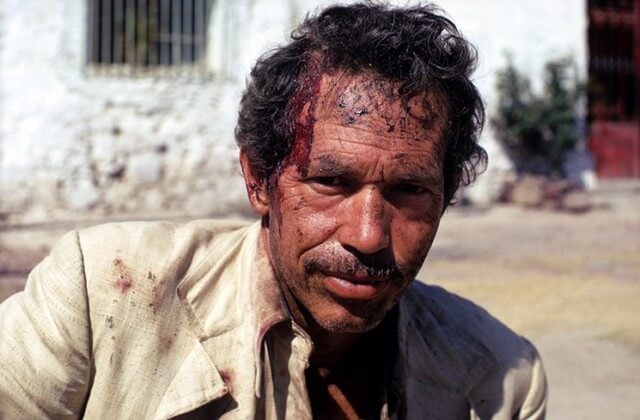 During a career that was blighted by studio interference, Peckinpah would later say that Bring Me the Head of Alfredo Garcia was the only which ended up exactly as he wanted: I did it exactly the way I wanted to. Good or bad, like it or not, that was my film. And it was. This is as close to Pure Peckinpah as it gets beautiful, violent, troubling, heartbreaking, astonishing.
LIMITED EDITION CONTENTS:
Brand new 4K restoration from the original camera negative produced by Arrow Films exclusively for this release
Original 1.0 mono audio
Optional English subtitles for the deaf and hard of hearing
Brand new audio commentary by Stephen Prince, author of Savage Cinema: Sam Peckinpah and the Rise of Ultraviolent Movies, recorded exclusively for this release
Audio commentary by Sam Peckinpah scholars Paul Seydor, Garner Simmons and David Weddle, moderated by Nick Redman
Sam Peckinpah: Man of Iron, Paul Joyce s feature-length 1993 documentary featuring interviews with James Coburn, Kris Kristofferson, Monte Hellman, Ali MacGraw, James Robards and others, available on home video in the UK for the first time ever
The John Player Lecture: Sam Peckinpah, audio recording of the director s on-stage appearance at the National Film Theatre
Four songs by Kris Kristofferson, filmed during the making of Man of Iron
Theatrical trailer
Reversible sleeve featuring original and newly commissioned artwork by Peter Strain
Extensive collector s booklet containing new writing by Alexandra Heller-Nicholas and numerous reprints including interviews and more [Limited Edition exclusive]