Following its World Premiere at Film4 FrightFest, Russell Friedenberg's, supernatural chiller WIND WALKERS will be released in the UK on DVD & Download on 21st September ahead of the late Autumn release in the US.The film stars Zane Holz, Glen Powell, J LaRose Rudy Youngblood, Kiowa Gordon, Philip Burke, Castille Landon, Russell Friedenberg, Johnny Sequoyah and Christopher Kriesa.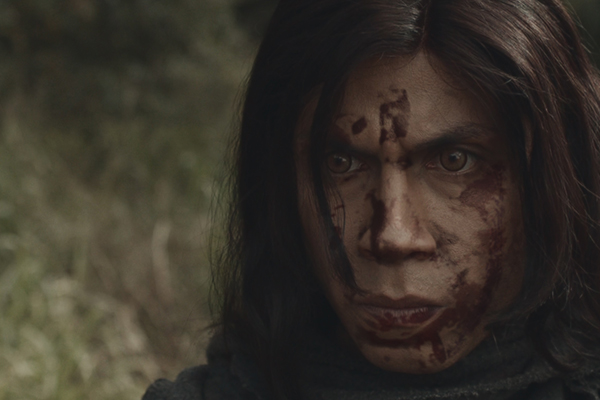 Don't let the uninspiring DVD sleeve art put you off.Russell Friedenberg's WIND WALKERS is a truly imaginative and ambitious horror film that fuses elements of primordial horror featuring lurking beasts, the horrors of modern warfare and the Wendigo mythos.
A group of friends and family descend into the swamp lands of the Everglades for their annual hunting trip, only to discover that they are the ones being hunted. A malevolent entity is tracking them and they begin to realise that one of their party, Sean (Zane Holtz), may be possessed by something he has brought home from a tour of duty in the Middle East – a demon of war so horrible and deadly that even he is unaware of its devilish presence.
Is a legendary Native American curse about to unleash its dreadful legacy? Has the mysterious Wind Walker beast, thirsting for colonial revenge, returned to claim more souls? With no place to run, the group must make a final stand before madness and murderous mayhem consumes them all.