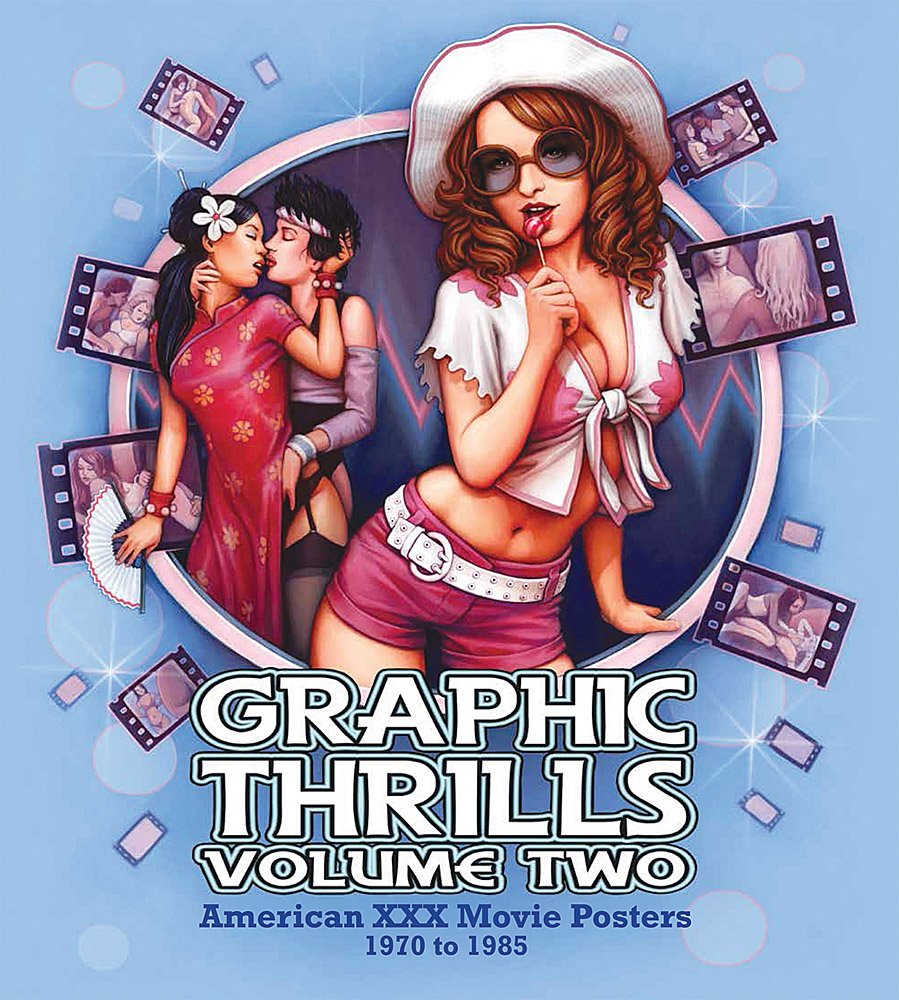 Graphic Thrills is a wide-ranging over-view of the entire history of the XXX movie scene from 1970 to 1985, it is simultaneously anecdotal, factual, and interview based. It also includes a very detailed and quite lengthy introductory chapter, setting the scene for the posters that follow. Each poster is accompanied by an essay on the film concerned. This is far more than just a poster book, but more a beautifully illustrated history of the genre.Graphic Thrills Volume Two celebrates the epoch of the American XXX movie poster. A former writer for New York's Screw magazine and creator of the underground film 'zine Cinema Sewer, author Robin Bougie probes the history of these classic films, interviews the people who made them, and provides candid in-depth reviews.
With catchy titles like Hot Summer in the City, Captain Lust, Pleasure Palace, Nightdreams, Honey Buns, and Aunt Peg, the 1970s and early '80s were the undisputed golden age of the American hardcore sex film. Real movies performed by passionate actors, backed up with genuine plots, retro style and levels of imagination that hit peaks that have not been seen since. This was the era of porno chic.
Theatrical film posters, then and now, seduce the public into taking part in a fantasy world. Graphic Thrills Volume Two proudly assembles another stunning selection of debauched and innuendo-packed theatrical film posters, with glorious unabashed sexuality dripping from every page. These joyous and colourful odes to sultry sin were designed to hang in the lobbies and front windows of the porno theaters and grindhouses of yesteryear. Lit by neon and shimmering marquee lights, each come-on promised curious patrons lurid drama, kinky excitement, easy love, and a myriad of exotic fantasies come true.