An AIP Production.
Original title: Burn, Coffy, Burn.
Written and Directed by: Jack Hill.
Starring: Pam Grier,Antonio Fargas,Peter Brown,Terry Carter,Kathryn Loder,Juanita Brown and Sid Haig.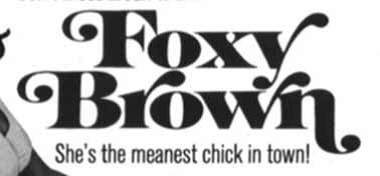 Foxy Brown was the fourth and last collaboration between Jack Hill and Pam Grier after the success of the previous year's Coffy.Foxy's brother Link (Fargas) owes $20,000 of Mafia money which he lost on the numbers game.Miss Kathryn (Loder) owns the mob and a brothel,running both operations with an iron fist.Foxy's boyfriend Mike (Carter), an undercover narcotics agent, has a new identity after an almost fatal run in with the Mafia.They think Mike is on a cold slab and want it to stay that way.Link informs Miss Kathryn of Mike's new identity as part payment of his debt to her, resulting in Mike's death.The lurid, comic book style action never lets up as Foxy poses as Misty Cotton, a new addition to Miss Kathryn's brothel.
Foxy's cover is blown and Miss Kathryn has her taken to a chicken ranch to be tortured and injected with heroin.Foxy escapes and get's even with her captors using fire and a three – clawed coat hanger to the face (Ouch !).Link is murdered and Foxy teams up with a Black Militant organisation to get to work on a little number known as Revenge.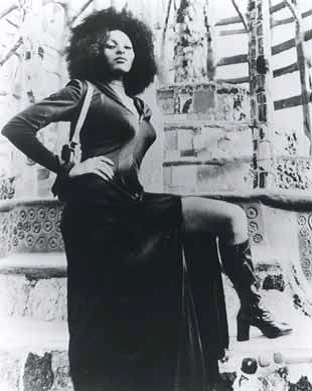 Jack Hill also directed Swinging Cheerleaders in 1974 while Miss Grier appeared nude in Player's magazine the same year.Antonio Fargas appeared in Conrack and Busting (also with Haig) and The Gambler in 1974 and Juanita Brown appeared in Caged Heat and Black Starlet.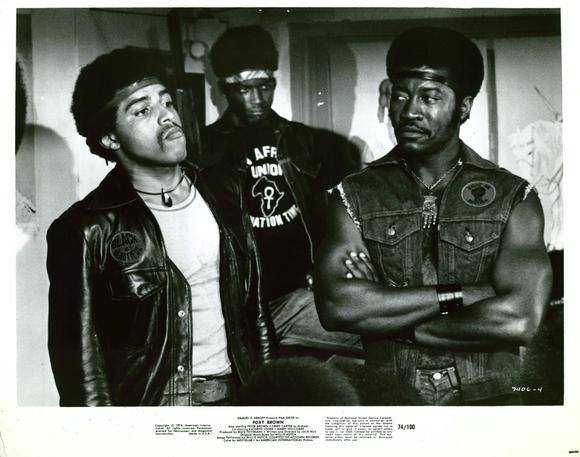 Television actor Peter Brown also starred in these Exploiters: Piranha! Piranha! ('72), Chrome and Hot Leather ('71) and Rape Squad ('74).