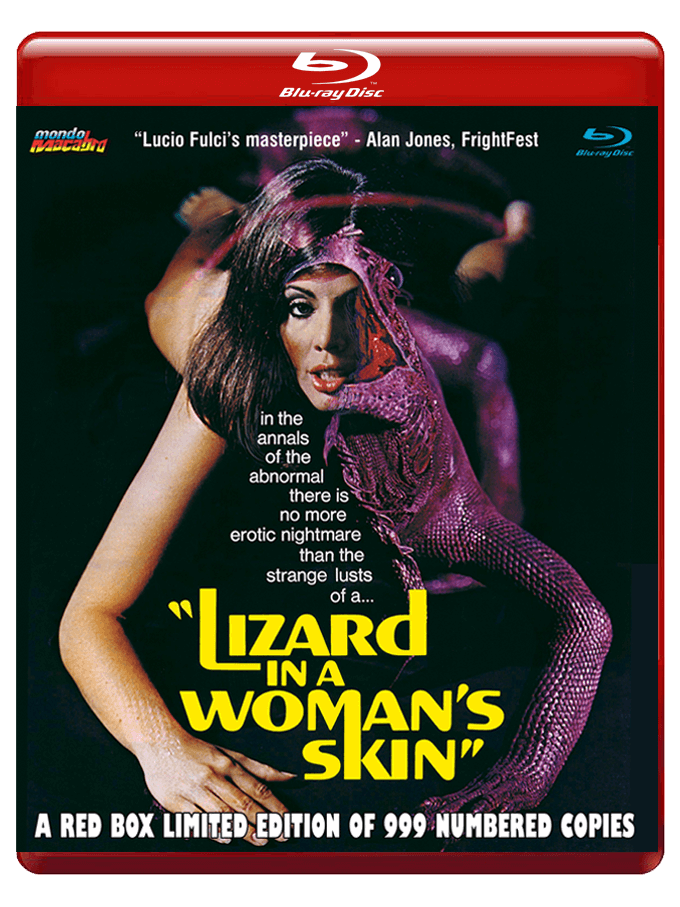 Limited to 999 numbered copies! Reversible cover! Full-color booklet with a new essay by Fulci expert Troy Howarth!
Carol Hammond (Florinda Bolkan, Investigation of a Citizen Above Suspicion) is a sophisticated politician's daughter who experiences a series of vivid, psychedelic nightmares drenched in depraved sex orgies and LSD. The dreams turns into a nightmare featuring the death of her neighbor, Julia Dürer (Anita Strindberg, The Eroticist). The next day Julia is found brutally murdered in her own apartment.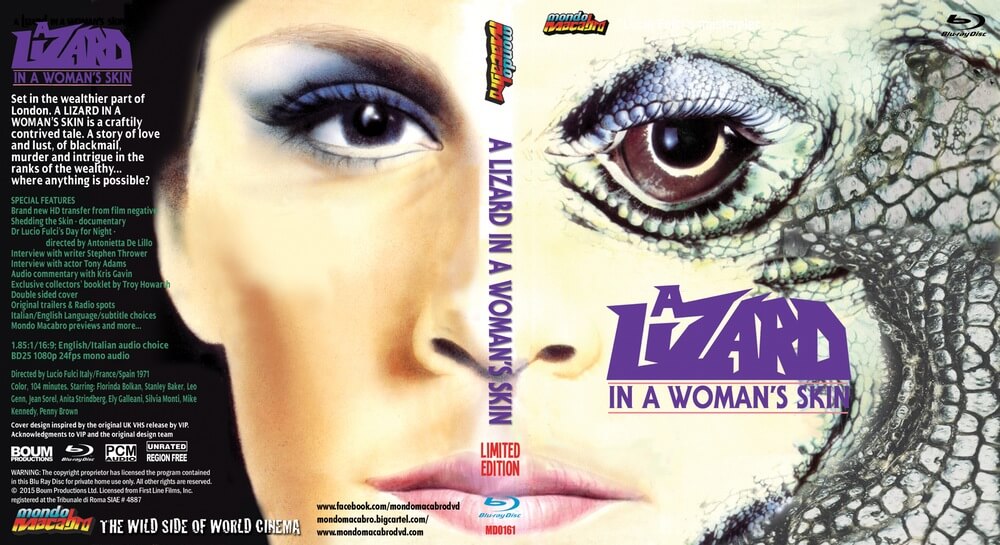 The investigation, conducted by Inspector Corvin (Stanley Baker, The Guns of Navarone), leads to Carol's arrest, however she is released after a mysterious man confesses to Scotland Yard that he is the murderer. Not convinced of Carol's innocence, Corvin continues to investigate the murder and unearths new disturbing clues … Did Carol really do it or is she being framed? Where do her dreams end and reality begin?
This thriller from Lucio Fulci (Perversion Story) is acclaimed as a masterpiece of the Italian giallo thriller genre and its psychedelic Ennio Morricone score ranks among the best of Il Maestro's work.
Special Features: Complete version of the feature, 104 minutes 11 seconds, with alternative English and Italian audio tracks with newly created English subtitles.
Documentary Shedding the Skin, with optional commentary from director Kris Gavin. (34 minutes).
When Worlds Collide – Interview with Stephen Thrower author of Beyond Terror: the film of Lucio Fulci. (30 minutes).
Dr Lucio Fulci's Day for Night: An interview with Lucio Fulci. (30 minutes)
From Burton to Baker – interview with actor Tony Adams about his experiences of working on the film. (11 minutes).
Feature Length audio commentary with Pete Tombs and Kris Gavin.
Radio spots for the Schizoid release of the film.
Alternative Italian title sequence.
Original Trailers.