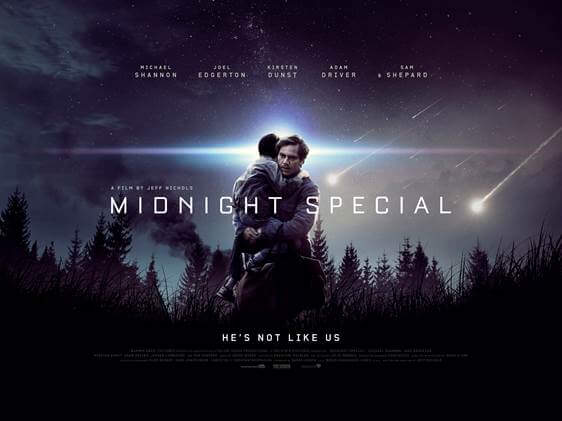 From acclaimed filmmaker Jeff Nichols (Take Shelter, Mud) comes a genre-defying thriller starring long-time collaborator Michael Shannon (Take Shelter, 99 Homes) alongside a brilliant ensemble cast including Adam Driver (Star Wars: The Force Awakens, Girls), Kirsten Dunst (Fargo, Spider-Man), Joel Edgerton (Warrior), Sam Shepard (Bloodline, Mud) and talented newcomer Jaeden Lieberher (St Vincent).
Roy (Michael Shannon) is a father desperate to protect his uniquely gifted eight-year-old son in this gripping take on the sci-fi movie, which proves once again that director Jeff Nichols is one of the most compelling storytellers of our time. As father and son go on the run, an intense chase ensues as they are hunted down by a mysterious cult and a clandestine government agency – the outcome of which could bring about a world-changing event.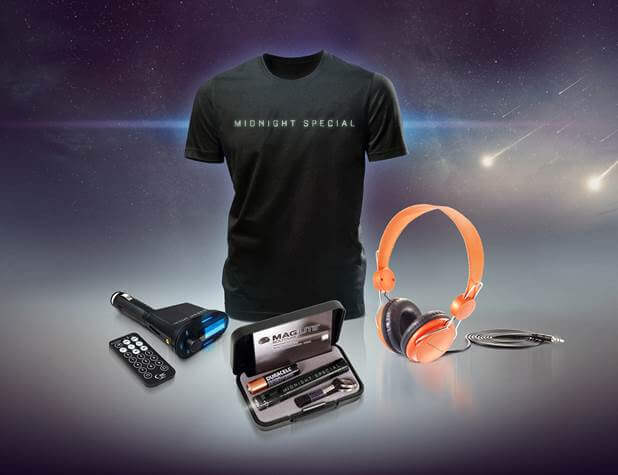 The MIDNIGHT SPECIAL-themed prize bundle includes:
BLACK T SHIRT WITH GLOW EFFECTS / MAGLITE SOLITAIRE TORCH / HEADPHONES / RADIO TRANSMITTOR.
To be in with a chance of winning one of two prize bundles please answer the following question: Which actor has appeared in all of director Jeff Nichols movies?
Please send your answer, name and address to [email protected] by Friday 8th April 2016.