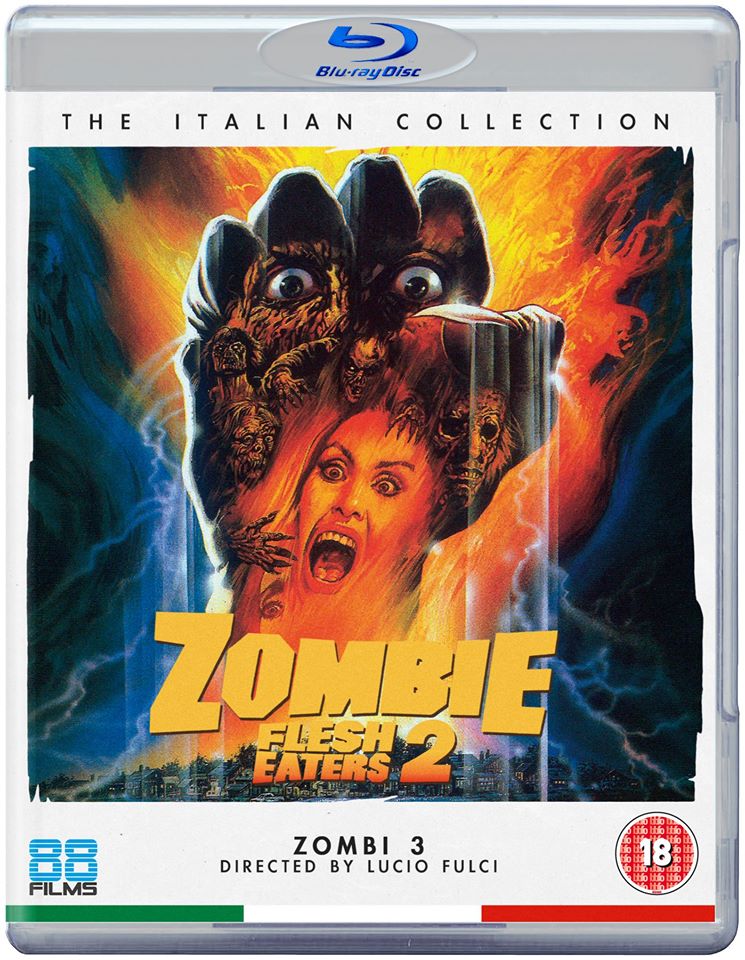 The late, great Lucio Fulci (with a little uncredited help from ZOMBIE CREEPING FLESH helmer Bruno Mattei) returned to his living dead roots with ZOMBI 3 – the long awaited sequel to ZOMBIE FLESH EATERS (AKA ZOMBI 2). However, just as ZOMBI 2 was inspired by DAWN OF THE DEAD, with ZOMBI 3 Fulci spins his own terrific take on another Hollywood hit: RETURN OF THE LIVING DEAD. The end result is a fast-paced, plasma-packed popcorn romp in which contagious fumes consequent in an invasion of flesh-feasting ghouls. A classic carnage-ridden splatter caper in its own right, ZOMBI 3 is ripe for reappraisal and arrives on BluRay in a worldwide HD debut that looks finger-licking fabulous! For Fulci fans it's a no-brainer – this gory, gut-tearing gem is an essential addition to your collection.
SPECIAL FEATURES:
BRAND NEW HD Master
Uncompressed LPCM English Soundtrack
Uncompressed LPCM Italian Soundtrack with English Subtitles
Interview with star Ottaviano Dell'Acqua
Live Q&A with Catriona MacColl sharing her own Fulci memories
PAURA: LUCIO FULCI REMEMBERED – iconic 2008 documentary on the Italian gore master directed by Mike Baronas and featuring extensive interviews with many of Fulci's colleagues including Zombi 3's Beatrice Ring
Reversible Sleeve with alternative art
Includes a Collectible 300gsm Original Poster Post Card
Collectible booklet by Calum Waddell with an interview with
Beatrice Ring.