New Orleans Psychic Mary (Catriona MacColl) has a hellish vision of a priest hanging himself in a cemetery,unaware if this is a vision from the past or an impending one.The hanging has resulted in the Gates of Hell opening to wreak havoc on the living.Mary teams up with reporter Peter Bell (Christopher George) and travel to Dunwich where all hell, literally, has been let loose.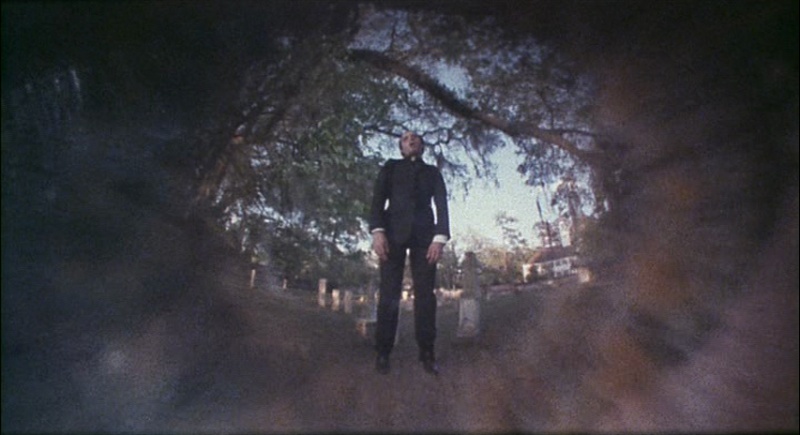 The living dead have risen and telepathically terrorize the inhabitants of Dunwich turning men into killing machines.Nobody knows what is causing this unstoppable nightmare.The zombie's here are not the same gut-munchers from ZOMBIE FLESH EATERS, they seem to have psychic powers with abilities to possess and inflict harm.
Gore-hounds will be delighted with the two stand out gore sequences.The gut-spewing girl and Giovanni Lombardo Radice's drill- through- the- head sequence have never looked better in Arrow Films' stunning Blu-ray release.