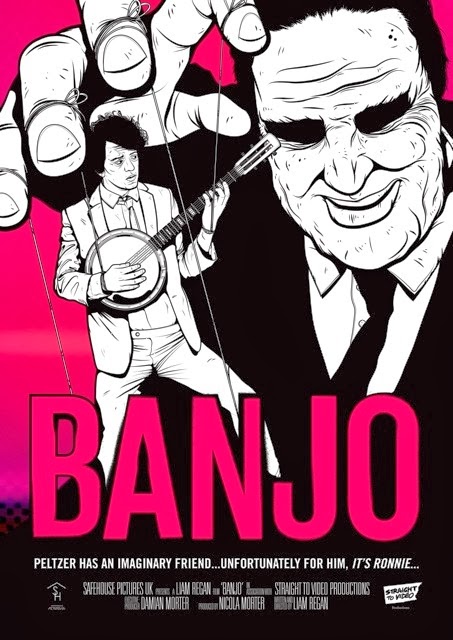 If you have always dreamed of seeing a fever dream mash- up of The Office, The Toxic Avenger, Herschell Gordon Lewis,The Mighty Boosh, Street Trash and Peter Jackson's Bad Taste (and that's just judging the trailer alone!) then BANJO is the movie for you!
Meet Peltzer Arbuckle, a meek and bullied office employee, humiliated by his megalomaniac boss, teasing colleagues and his cheating partner. Peltzer spends his days in misery, stuck in his own mundane, nightmarish reality.
Once news about his embarrassing sexual accident makes it's way around the workplace, Peltzer decides to put up with his humiliation no more, and conjures up his childhood imaginary friend Ronnie. Peltzer's world is soon turned upside down, when Ronnie attempts to manipulate him to exact revenge on his tormenting co-workers in the most gruesome fashion.
As the body count stacks up, Peltzer must ultimately decide whether to runaway from his past or take control of his future, as he battles between sanity and madness, in this twisted tale of infidelity, revenge and snapped banjo strings.