Starring :Haley Bennett, Ashley Greene, Erica Ash, Lucas Till and Chris Coy.Aka: Satanic / Random.
With the rest of the campus at home for the Thanksgiving holiday, Justine (Bennett) and a few of her friends spend the weekend in their college dormitory: studying, relaxing, and blissfully unaware of the terror that is about to unfold outside in the cold. Suddenly, confronted by a gang of violent outcasts, Justine's quiet weekend becomes one long lesson in survival as she and her classmates are terrorized in increasingly bizarre and brutal ways, leaving it up to her to figure out who the attackers are… and if they can be stopped.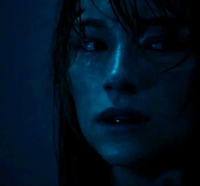 References: Cry Wolf, Slaughter High, The Strangers, The Purge.
Trailer Here : https://www.youtube.com/watch?v=VyWWgjBUtUQ