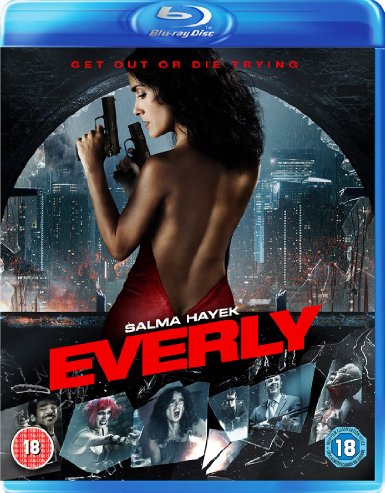 Salma Hayek's EVERLY gives Zoe Saldana's COLOMBIANA, Anne Parillaud's NIKITA, Scarlett Johansson's LUCY and Gina Corano's Mallory Kane (HAYWIRE) a run for their money as she explodes onto UK DVD & Blu-ray.Hell, even Danny Trejo's MACHETE should pack up his guns and go home.
As the title role of Everly, Salma is having the worst day ever! Everly is a woman kidnapped and forced to work in a seedy underworld by a ruthless crime lord known as Taiko (Hiroyuki Watanabe). After discovering that Everly has betrayed his trust by working with the police, he sends a group of brutal soldiers to torture and kill her in this high octane thriller directed by Joe Lynch (Wrong Turn 2). Taiko envisages an easy kill but he doesn't count on Everly's strong maternal bond with her four year old daughter Maisey and love for her Mother Edith (Laura Cepeda), which gives her an incredible will to live.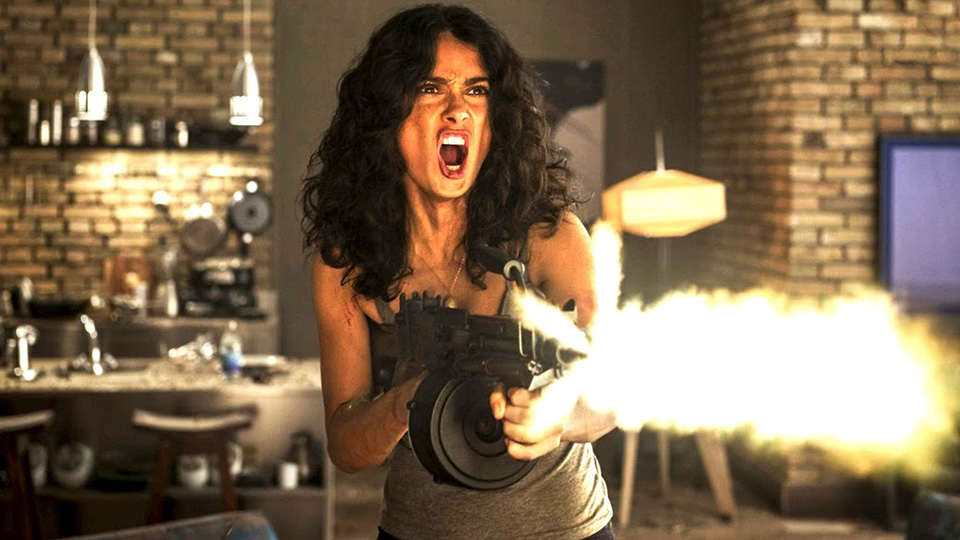 Chaos ensues as Everly tries to protect her family whilst battling an endless stream of sadistic henchmen sent by Taiko, as well as the other tenants in the building who are looking to cash in on the bounty placed on Everly's head.
Special Features: The Making of Everly / Interviews with the Cast and Crew / Audio Commentaries.