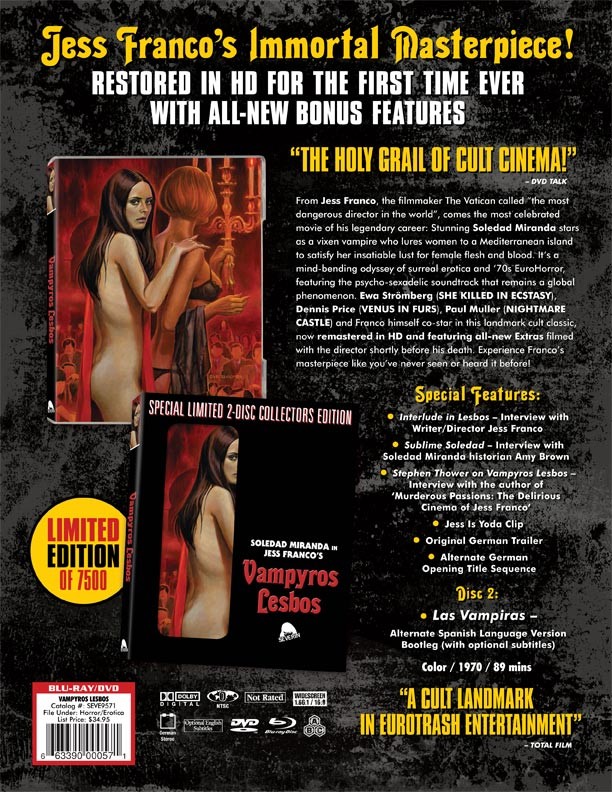 Director: Jess Franco/1970.Starring: Soledad Miranda, Dennis Price.
An erotic horror tale about a vixen vampiress seducing and killing women to appease her insatiable thirst for female blood.
Bonus Features: German Trailer / Vampyros Jesus: Interview with Writer/Director Jess Franco / Sublime Soledad: Interview with Soledad Miranda Historian Amy Brown / Stephen Thrower on Vampyros Lesbos: Interview with Author of Murderous Passions – The Delirious Cinema Of Jess Franco / Jess Is Yoda Clip / Alternate Spanish Language Version Bootleg.