An A.I.P.Production.
Produced and Directed by: Arthur Marks.
Starring:Glyn Turman,Lou Gossett, Joan Pringle, Alice Jubert, David McKnight, Jo Ann Meredith, Fred Pinkard, James Watkins.
"He came back from the dead to possess a man's soul,make love to his woman and get the vengeance he craved !"
Quite a tall order one might think but that's the deal here with this late entry into the Horror/Blaxploitation movie hybrids.Glyn Turman (Five On The Black Hand Side) is Ike Hendrix,a young law student who is hypnotised when volunteering for a show in a local nightclub.Ike sees visions of a slaughter house and a woman's murder via straight razor while in a hypnotic state.Ike is usually a good-natured dude but his personality deteriorates.He takes on the personality of one J.D.Walker, a gangster who was murdered in the 1940's.Using Ike's body as host, J.D. seeks revenge against those who put him 6 feet under.Glyn Turman turns in a stand out performance as Ike and the funky score and nightclub scenes are pretty damn good too.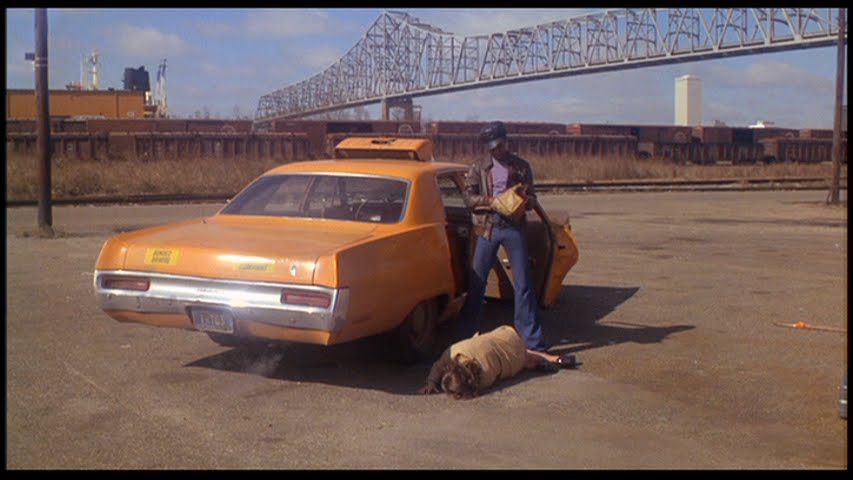 Arthur Marks directed many other blaxploiters including DETROIT 9000 (73),THE ROOMMATES (73), BONNIE'S KIDS (73), BUCKTOWN (75), FRIDAY FOSTER (75), MONKEY HUSTLE (76).David McKnight went on to appear in INVISIBLE STRANGER and LIFEGUARD in ' 76. Jo Ann Meredith also appeared in THE DON IS DEAD (73) , THE LAST PORNO FLICK (74),INVISIBLE STRANGER (76).