Helene Cattet and Bruno Forzani's The Strange Colour of Your Body's Tears is a dripping red love letter to the Italian Giallo.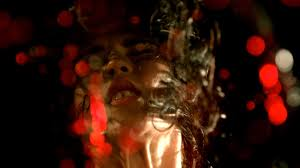 Watching The Strange Colour of Your Body's Tears is akin to a fever dream after undertaking a Giallo movie marathon.This lovingly crafted gallic giallo ranks as a fine addition to the giallo genre as well as paying homage to it's Grand Masters.Strange Colour shares familiar themes from Argento's best films; repressed sexuality, split personality, transformation through water, insanity, dream states and the inner workings of the psycho-sexual mind. Ultimately, and as a lasting effect on its audience, The Strange Colour of Your Body's Tears, much like AMER before it, is the ultimate thank you note to the complete works of Dario Argento. Every single frame drips with the lurid colour tones of Argento's finest works.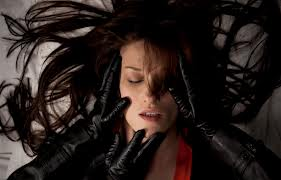 Lucio Fulci's The Beyond & Lizard In A Woman's Skin, Dario Argento's Deep Red, Suspiria ,Inferno & Phenomena, Sergio Martino's Torso & All The Colours Of The Dark, Antonio Bido's The Cat With Eyes of Jade & Bloodstained Shadow , Aldo Lado's Who Saw Her Die, Umberto Lenzi's Spasmo & Knife Of Ice and Francesco Barilli's The Perfume Of The Lady In Black are lovingly honoured and referenced here.
Brussels based directing duo Bruno Forzani and Helene Cattet made quite a stir around the world with their debut feature Amer. A gorgeous re-imagining of giallo tropes and styles the film become a major buzz title on the festival circuit that year and built a loyal fan base around the world. And those fans have been eagerly awaiting the arrival of the duo's sophomore film, The Strange Colour Of Your Body's Tears (L'etrange couleur des larmes de ton corps), particularly as word began to circulate from the festival circuit that this one is perhaps even more sumptuously designed as it pushes the neo-giallo experiment to even further extremes.