Danse Macabre is pleased to announce that Adam Krause's award winning satirical horror GAGS THE CLOWN will be released in Australia and New Zealand on October 28th and UK and Ireland on November 9th 2020.  Starring Lauren Ashley Carter (The Woman), Tracy Perez (Devil May Call), Aaron Christensen (Dead Weight) and Evan Gamble (The Vampire Diaries) GAGS THE CLOWN is based on a true-life clown stalking incident and the viral hysteria that followed. 
When a sinister clown roams the city streets at night terrorizing the population, a local news reporter (Lauren Ashley Carter) scrambles to reveal his identity. As police try to maintain order a vigilante talk show host vows to put a stop to the clown whilst broadcasting his "hunt" live on social media.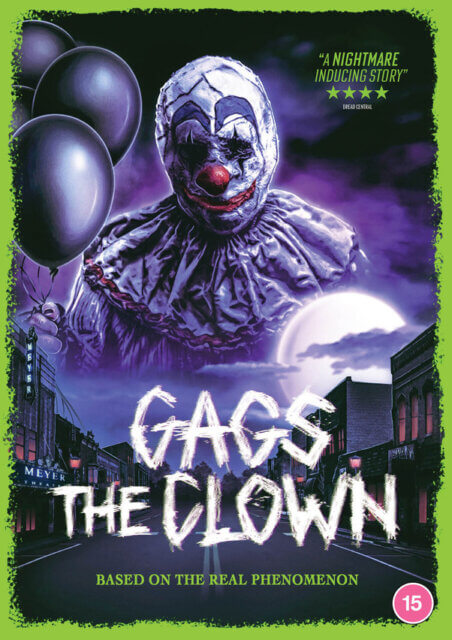 On November 9th, UK and Irish fans will find the DVD in Asda, Tesco, Morrisons, HMV, Amazon and can stream and download from Sky Store, Amazon Prime, i-Tunes and Googleplay. 
Meanwhile a theatrical preview screening will take place at Cine-Excess Film Festival in Birmingham, UK on November 4th.