Discover true terror today as Icon Film Distribution and FrightFest, the UK's leading genre film festival, team up to launch FRIGHTFEST PRESENTS, an all-new expert driven social community-building label ready to deliver true shocks and scares straight into your home just in time for Halloween and beyond…FrightFest Presents will bring you the most unsettling feature films from the festival; a series of movies that wowed and earned critical acclaim hand-picked by FrightFest directors Alan Jones and Paul McEvoy.
The first phase of SIX FILMS hand curated by FRIGHTFEST PRESENTS available to download from TODAY are:The Sand, Estranged, After Death, Aaaaaaaaah!, Night of the Living Deb and Some Kind of Hate.
NIGHT OF THE LIVING DEB, directed by Kyle Rankin starring Maria Thayer (Forgetting Sarah Marshall), Michael Cassidy (Batman V Superman: Dawn of Justice), Christopher Marquette (Just Friends, The Girl Next Door) and Ray Wise (Infestation, Twin Peaks).
After a girls' night out, endearingly awkward Deb wakes up in the apartment of the most attractive guy in Portland, Maine. She's thrilled, but can't remember much of what got her there. Ryan only knows it was a mistake, and ushers her out the door into a full-scale zombie apocalypse. Now, a walk of shame becomes a fight for survival as the mismatched pair discovers that the only thing scarier than trusting someone with your life… is trusting them with your heart.
SOME KIND OF HATE, directed by Adam Egypt Mortimer starring Ronen Rubenstein (It Felt Like Love), Sierra McCormick (Disney's ''Ant Farm''), Grace Phipps (Fright Night, Tales of Halloween), Noah Segan (Starry Eyes, Looper), Lexi Atkins (Ted2, The Boy Next Door, Zombeavers), Spencer Breslin (The Happening, The Kid), Michael Polish (The Astronaut Farmer)
When a troubled teen is subjected to severe bullying, he accidentally conjures Moira Karp. Once a teenage girl pushed to suicide, Moira is now an unstoppable force on a mission of gruesome retribution. But when she goes too far, he must prevent her from spiraling out of control in this passionate and vividly supernatural thriller.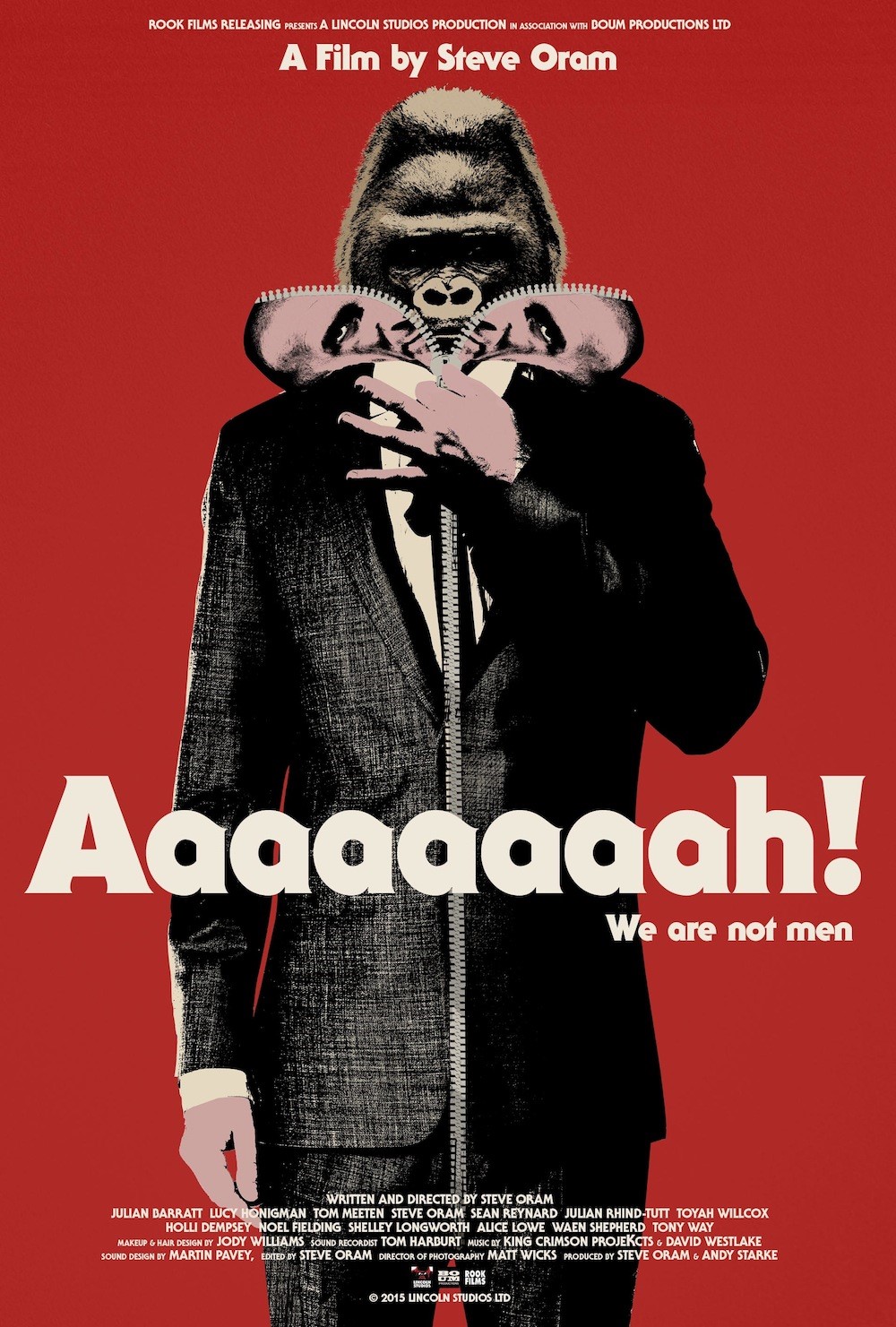 AAAAAAAAH! stars Julian Barratt, Toyah Willcox, Julian Rhind-Tutt, Steve Oram, Lucy Honigman, Tom Meeten and Sean Reynard. The supporting cast include Noel Fielding, Holli Dempsey, Shelley Longworth, Alice Lowe, Tony Way and Waen Shepherd.
AAAAAAAAH! is written and directed by Steve Oram, produced by Andy Starke and executive produced by Ben Wheatley.  Rook Films Releasing presents a Lincoln Studios production. Music by king crimson projeKcts.
Alpha Male, Smith and his Beta, Keith, make a move to take over a local community. They hook up with restless Female, Denise, igniting a deadly feud in which emotions run high and deep-seated grudges re-surface amongst the tribe. Are we not men? Or are we simply beasts? Steve Oram's debut feature is a celluloid primal sceam in which the entire cast speak in grunts and gibberish – an anarchic, hilarious, disturbing and touching look at the human condition.
Aaaaaaaah! Trailer
After Death Trailer
Estranged Trailer
Night Of The Living Deb Trailer
The Sand Trailer
Some Kind Of Hate Trailer
The exclusive Icon and FrightFest partnership, first announced in April, will see titles released across the UK and Ireland via the distributor's digital partners (including  iTunes, Virgin Movies, Sky, Google  Amazon, Xbox , Blinkbox, Google, Wuaki, TalkTalk and Volta) giving film fans instant access to some of their favourite FrightFest titles.