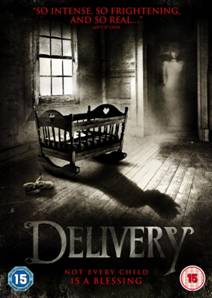 Director: Brian Netto / Starring: Laurel Vail, Danny Barclay, Rob Cobuzio.
 Congratulations to Sarah Robertson, Peter Gilby and Kelly Koya !! Your DELIVERY Dvd will be sent to you very soon.
Delivery tells the story of Kyle and Rachel Massy, a young couple who agree to document their first pregnancy for a family-oriented reality show. The production spirals out-of-control after the cameras capture a series of unexplained events, leading Rachel to believe that a malevolent spirit has possessed their unborn child.