From the dazzling imagination that brought you It Follows comes a delirious neo-noir mystery about the murkiest depths of scandal and conspiracy in the Hollywood Hills. When aimless slacker Sam (Andrew Garfield) wakes up one morning to find his beautiful neighbour Sarah (Riley Keough) has vanished without a trace, he embarks on a quest across the city to find her. This is an epic, code-cracking, acid-spiked amateur sleuth story that tips its hat to Hitchcock, Lynch and everything in between.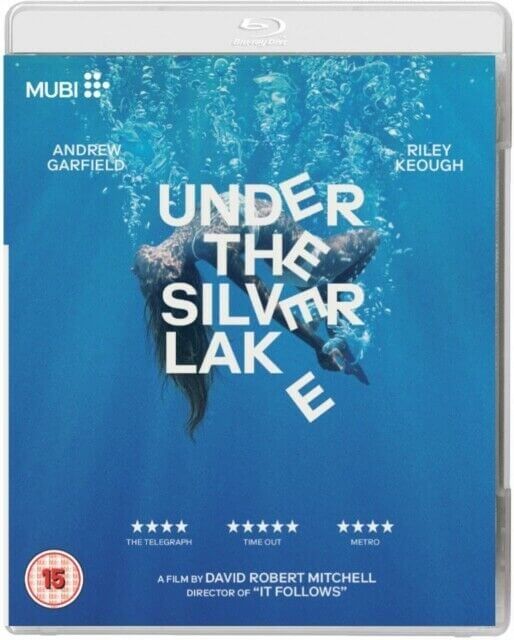 One of the most enjoyable viewing experiences I have had over the last 18 months, UNDER THE SILVER LAKE gets my vote as film of the year. This is a film out of time as the ghost of '50s Hollywood is transported to what visually appears to be '90s LA until we see iPhones. Heavily riffing on, but at the same time paying a loving homage to Robert Altman's THE LONG GOODBYE, THE VANISHING, ALEX IN WONDERLAND , TWIN PEAKS, MANDY (end) , GUMSHOE, REAR WINDOW, PSYCHO, VERTIGO, THE WICKER MAN, SOMETHING'S GOT TO GIVE and INHERENT VICE, David Robert Mitchell delivers his finest film.Clearly a passion project it features dazzling performances from Andrew Garfield and Riley Keough.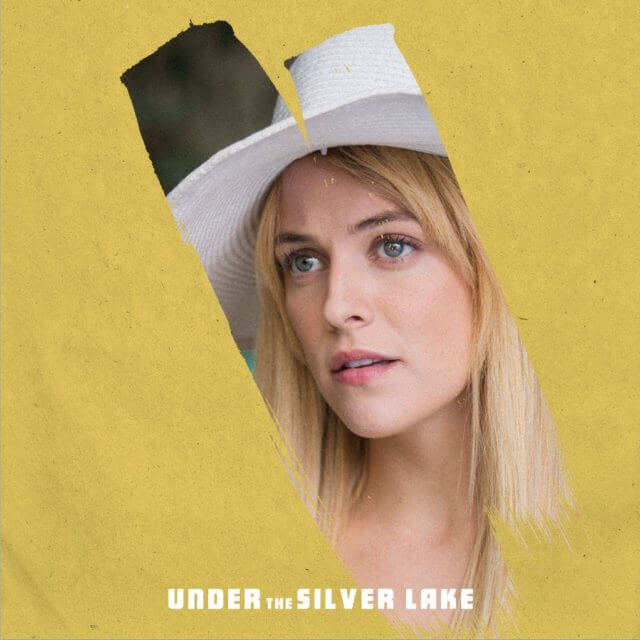 Directed by David Robert Mitchell (It Follows) / Soundtrack by Disasterpeace / Starring Andrew Garfield & Riley Keough
Special Features: Q&A with Andrew Garfield / What Lies Under the Silver Lake – Featurette / Beautiful Spector – Featurette
Sam (Andrew Garfield) is a disenchanted 33-year-old who discovers a mysterious woman, Sarah (Riley Keough) swimming in his apartment complex's pool. When she vanishes, Sam embarks on a surreal quest across Los Angeles to decode the secret behind her disappearance, leading him into the murkiest depths of mystery, scandal, and conspiracy in the City of Angels. Vividly shot, with nods to the work of David Lynch and The  Coen Brothers,  and surging with a gloriously classic Hollywood soundtrack by Disasterpeace, UNDER THE SILVER LAKE takes audiences down the rabbit hole into new and unexpected cinematic places.
About MUBI
MUBI is a hand-picked cinema streaming and download service. It is also the home to the world's largest community of film lovers with over 8 million registered users. Instead of offering thousands of films, MUBI proudly present just 30. Every single one chosen by a human, not an algorithm. Cult classics to award-winning masterpieces, forgotten gems to festival-fresh independent releases, from the hard-to-find to the never-heard-of-that-before. Every day new selection is added to the 30, and every day the oldest one is removed. All 30 films are available to watch or download for 30 days. MUBI is available globally. And there are no ads. Ever.