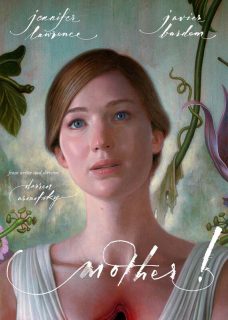 Director Darren Aronofsky's visually arresting psychological thriller comes home on Digital January 8th and on DVD, Blu-ray™ & 4K Ultra HD™ on January 22nd 2018.
mother! has stunned critics and audiences around the world. Jennifer Lawrence and
Javier Bardem star in the visually arresting psychological thriller that will leave your heart pounding and your mind blown.The film
also stars Oscar® nominees Ed Harris and Michelle Pfeiffer along with Domhnall Gleeson, Brian Gleeson and Jovan Adepo.
The mother! DVD, Blu-ray™ & 4K Ultra HD™ will include over 30 minutes of
in-depth bonus content. Join director Darren Aronofsky and the cast as
they discuss the production of the movie and take us through its
spectacular finale. Plus, check out the incredible makeup effects that
made mother! a visual tour de force.