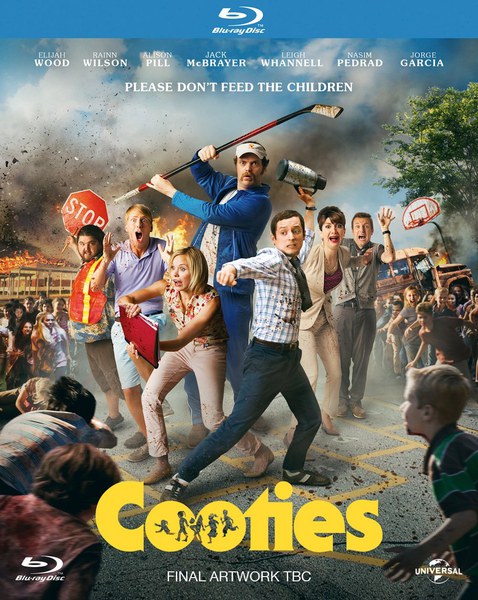 Prepare for infectious comedy-horror COOTIES, released on Blu-ray™, DVD and Digital Download from 12th October 2015.
The unique writing team of Leigh Whannell (Saw, Insidious) and Ian Brennan (Glee) bring together a star-studded cast including Elijah Wood (Wilfred) Alison Pill (The Newsroom), Rainn Wilson (The Office) and Jack McBrayer (30 Rock) as they set out to battle a deadly infection of epic proportions.
Substitute teacher Clint Hadson's (Wood) first day on the job at his new school turns killer… literally…when a virus spawned from a diseased chicken nugget quickly spreads through the school turning all the children into a swarm of savages. Hadson must unite a ragtag bunch of teachers who have to band together in the fight of their lives to escape the school and the rampaging horde.