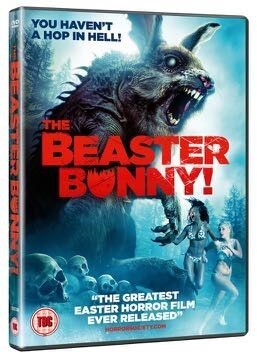 If you loved 'Night of the Lepus' and 'The Bunnyman Massacre', you will howl with delight at 'The Beaster Bunny'.
A 50-foot man-eating Easter bunny is on the loose and the townsfolk don't stand a hop in hell. As the bloodthirsty, floppy-eared killer leaves a trail of dismembered corpses, the town's only chance of survival rests with a wannabe actress and a crazy dog-catcher. God help them! The cotton tails are turned in this rampaging rabbit horror.
The Beaster Bunny will be available on DVD, on-demand and to download on 3rd April 2017.