Starring: Steve Railsback, Peter Firth, Frank Finlay, Mathilda May, Patrick Stewart, Michael Gothard.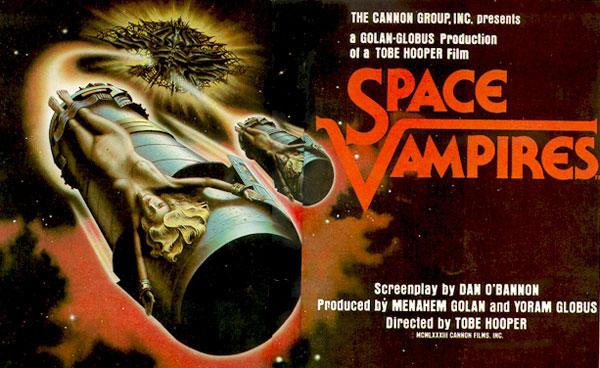 Arrow's Blu-ray edition of Tobe Hooper's seldom seen and underrated LIFEFORCE is a revelation.
Unavailable in any decent form in the UK since it's release on Home video back in 1987, Arrow Films' remastered High Def print of LIFEFORCE is a 1st for fans of the film. We finally have the chance to see Hooper's Sci Fi/Horror hybrid in all it's intended HD glory.Much maligned over the years since it's release for being sub par amongst other Sci Fi films of it's time, this Blu-ray release opens up a strong case for re-evaluation.
I caught LIFEFORCE upon it's initial UK cinema release back in 1985 and have long waited for it's unveiling on Blu-ray. Cult movie fans now have the chance to finally see this guilty pleasure in its uncut and high def glory.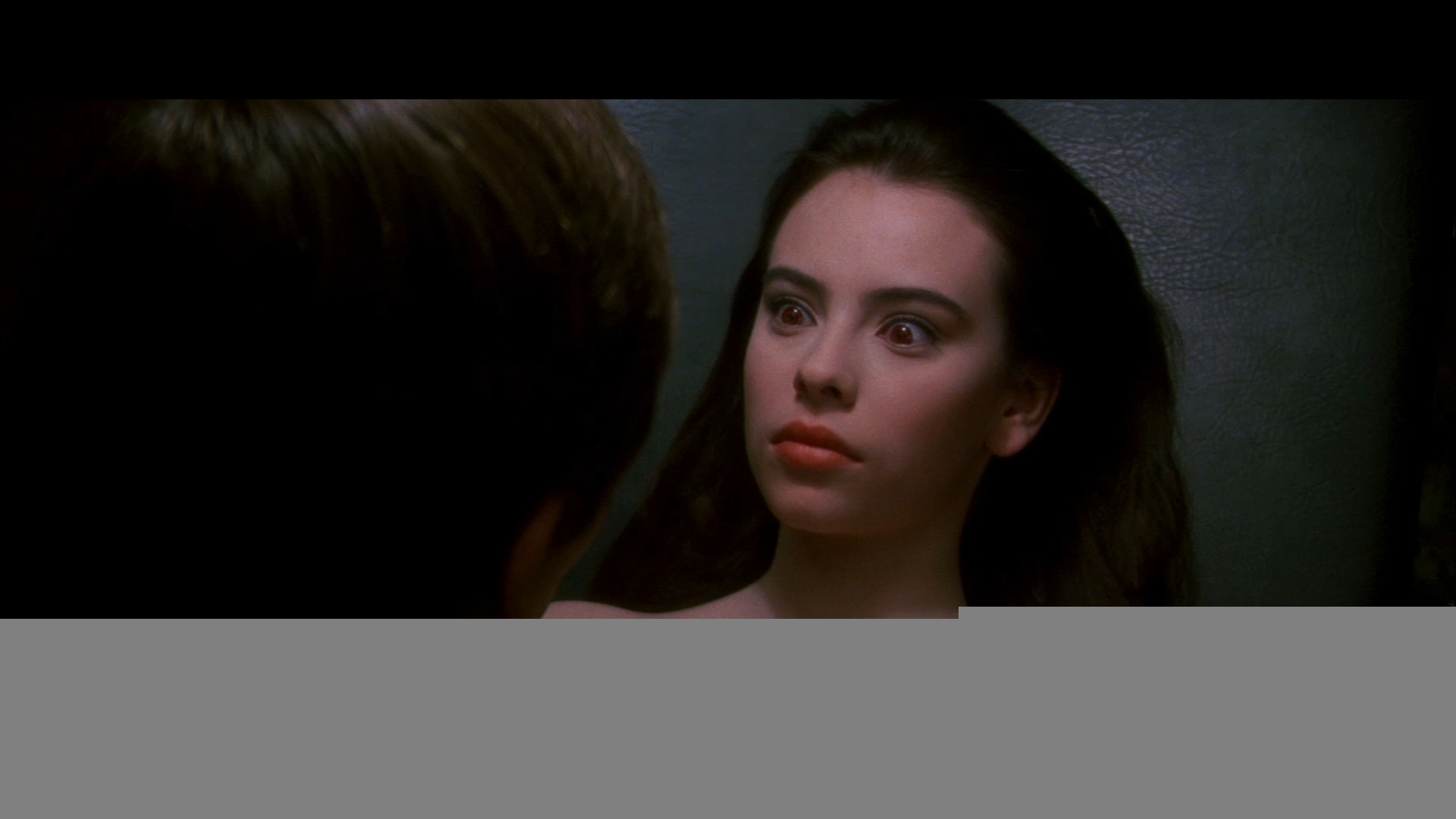 When a space shuttle crew finds a mysterious spacecraft containing three human-looking creatures in a state of suspended animation, they bring them back to Earth for further investigation.
It's only then that scientists discover that they are in fact a race of space vampires that feed off people's life-force rather than their blood. So when they escape and run amok in London, the consequences are apocalyptic – and the shuttle crew's only survivor (Steve Railsback) seems to be the only man who can stop them.
Based on Colin Wilson's novel 'The Space Vampires', co-written by Dan O'Bannon (Alien, Return of the Living Dead) and directed by Tobe Hooper (The Texas Chainsaw Massacre, Poltergeist), this lively sci-fi horror romp has a stellar cast including Peter Firth, Frank Finlay and Patrick Stewart – although it's Mathilda May's appearance as a naked female alien that attracts most attention to this day.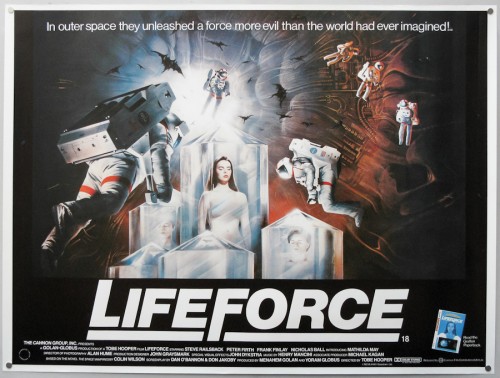 The super-deluxe package, which is available both as a standard Blu-ray and as a limited edition Blu-ray SteelBook, is full of special features and bonus material. The special features for this director-approved edition include:
• Limited Edition SteelBook packaging
• High Definition Blu-ray (1080p) presentation of both the
International and Theatrical Versions, transferred from original elements by MGM with supervision by director Tobe Hooper
• Optional uncompressed 2.0 Stereo PCM and 5.1 DTS-HD Master Audio Surround Sound • Isolated Music and Effects Soundtrack
• Optional English SDH subtitles for the deaf and hard of hearing
• Region B
• Audio commentary with Tobe Hooper, moderated by filmmaker Tim Sullivan
• Audio commentary with Academy Award-winning visual effects artist Douglas Smith, moderated by filmmaker and scholar Howard S. Berger
• Audio commentary with make-up effects artist Nick Maley, moderated by filmmaker Michael Felsher
• Cannon Fodder: The Making of Lifeforce – An epic UK-exclusive look at the genesis, production and release of Lifeforce featuring interviews with Hooper, associate producer Michael J. Kagan, editor John Grover, actors Aubrey Morris and Nicholas Ball, makeup artist Sandra Exelby, screenwriter Michael Armstrong, sound designer Vernon Messenger, art designer Tom Adams, Douglas Smith and effects artist John Schoonraad
• Space Vampires in London: An interview with Tobe Hooper
• Dangerous Beauty: An interview with Mathilda May, Lifeforce's iconic star
• Carlsen's Curse: Star Steve Railsback looks back on Lifeforceand his career
• Original Theatrical Trailers
• Collector's booklet featuring new writing on the film by science fiction expert Bill Warren, a new interview with Oscar-winning visual effects artist John Dykstra by Calum Waddell, illustrated with original archive stills and posters.