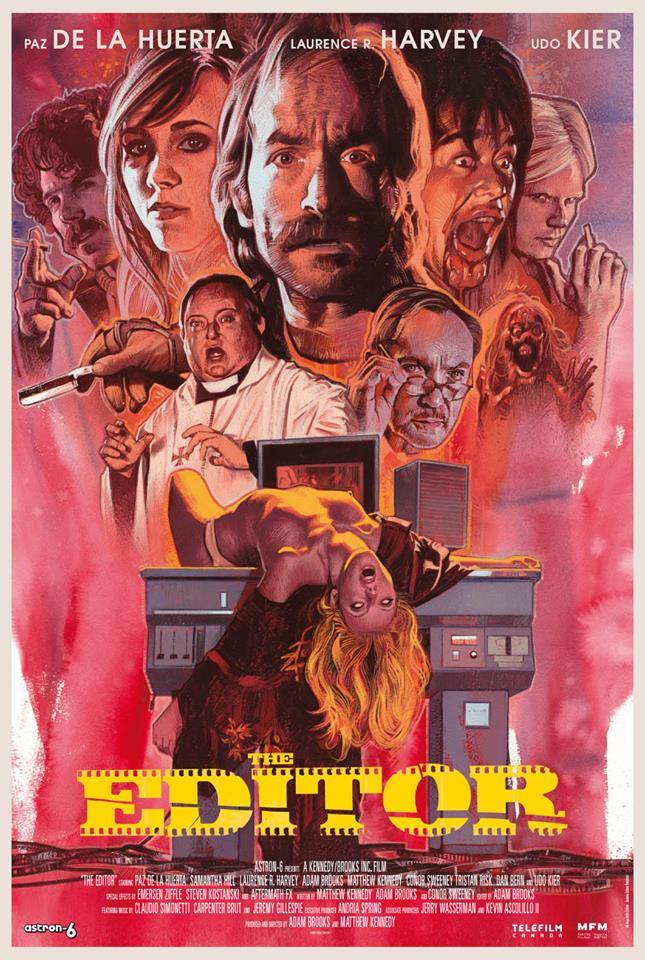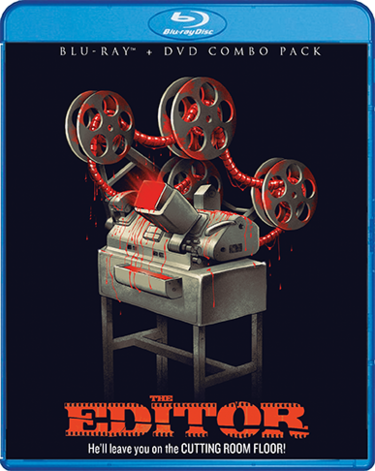 Rey Ciso (Adam Brooks) was once the greatest editor the world had ever seen. Since a horrific accident left him with four wooden fingers on his right hand, he's had to resort to cutting pulp films and trash pictures. When the lead actors from the film he's been editing turn up murdered at the studio, Rey is fingered as the number one suspect. The bodies continue to pile up in this absurdist giallo-thriller as Rey struggles to prove his innocence and learn the sinister truth lurking behind the scenes.
Special Features: Audio Commentary With Adam Brooks, Connor Sweeney And Matt Kennedy / "Making Movies Used To Be Fun" – Making-Of Documentary / Music And Poster Featurettes / Astron-6 Film Festival Introduction / Deleted Scenes.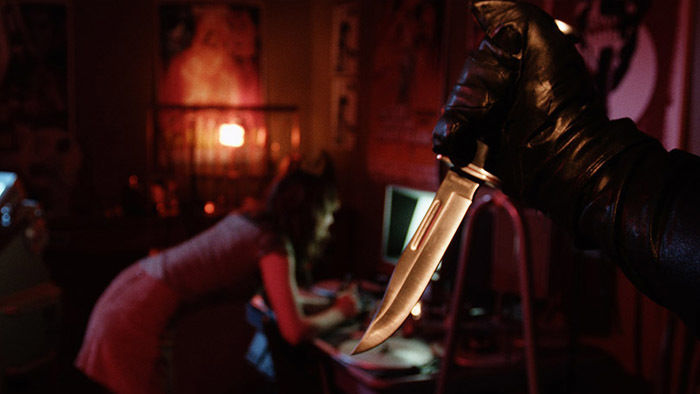 TRAILER: https://www.youtube.com/watch?v=plL3BNE1Rq4
Functioning as a straight-up send-up of Dario Argento, Mario Bava and the cinematic sorcerers of '70s slasher films, Canadian horror comedy The Editor is a charming tribute to the unsung classics of giallo, an Italian subgenre known for its gory and gruesome erotic horror.