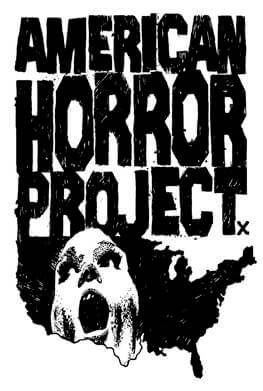 Arrow Video has announced the American Horror Project, a new series of box-sets which will see a variety of rarely seen and long-forgotten cult horror films being restored and returned from obscurity and risk of being lost forever due to fragility of original film material. American Horror Project will ensure that these unique slices of the American Nightmare are brought back into the public consciousness and preserved for all to enjoy in brand new High Definition transfers from the best surviving elements.
The first volume of the series will be released Feb 22nd (UK) and 23rd (US) 2016, with Arrow Video commited to bringing these lesser-known efforts of US genre cinema back into the limelight where they belong.
Volume I of this series presents three tales of violence and madness from the 1970s. Malatesta's Carnival of Blood (Christopher Speeth, 1973) sees a family arrive at a creepy, dilapidated fairground in search of their missing daughter, only to find themselves at the mercy of cannibalistic ghouls lurking beneath the park. Meanwhile, The Witch Who Came from the Sea (Matt Cimber, 1976), stars Mollie Perkins (The Diary of Anne Frank) as a young woman whose bizarre and violent fantasies start to bleed into reality – literally. Lastly, every parent's worst nightmare comes true in The Premonition (Robert Allen Schnitzer, 1976), a tale of psychic terror in which five-year-old Janie is snatched away by a strange woman claiming to be her long-lost mother.

Newly remastered from the best surviving elements and contextualised with brand new supplementary material, with American Horror Project we can re-evaluate an alternative history of American horror and film heritage.
American Horror Project is a story of the unsung heroes of American horror cinema – films from the USA's golden age of terror which, for a multitude reasons, have either slipped through the cracks or never gained the recognition they so richly deserve. Films that aren't mentioned by movie fans in the same hushed tones of reverence as The Exorcist or Halloween – but are every bit as bold, bloody and bizarre as their more famous counterparts.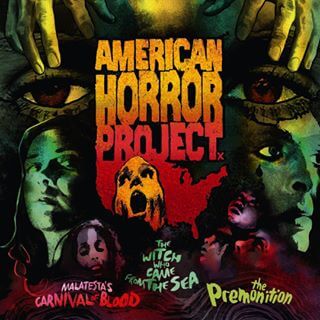 In much the same way that Stephen Thrower's landmark study NIGHTMARE USA told an alternative history of the independent horror film during the 1970s and 80s, Arrow's Horror Project aims to shine a light on a number of innovative and provocative films made during this period that for whatever reason, have been allowed to languish, under-appreciated and waiting to be rediscovered. The majority of these films haven't been seen for many years, and none of them will have ever been remastered for Blu-ray before. In some cases, they will have only been available on VHS!
So for every one of our titles, we'll be restoring these films from scratch, seeking out the best existing source elements and (whenever possible) involving the original filmmakers to ensure that the films can be seen at the highest quality and in most historically accurate presentations possible. In many cases this may mean extensive detective work and piecing the films back together from a number of separate elements, given the lack of care that some of these titles suffered back in the day. Most of these films will never appear pristine, but viewed in the context of the Horror Project, will reflect their own unique production and distribution histories in a way that they've never been afforded before.
This was an incredibly prolific and creative period of independent filmmaking and Arrow's Horror Project seeks to rescue these important films from being lost to cinema history forever.
-James White, Head of Technical and Restoration Services at Arrow Video.