Starring: Kirk Douglas, John Cassavetes, Carrie Snodgress, Charles Durning, Amy Irving, Fiona Lewis, Andrew Stevens, Carol Eve Rossen, Rutanya Alda, Joyce Easton, William Finley, Jane Lambert, Sam LawsJ. Patrick McNamara, Alice Nunn, Dennis Franz, Daryl Hannah, James Belushi.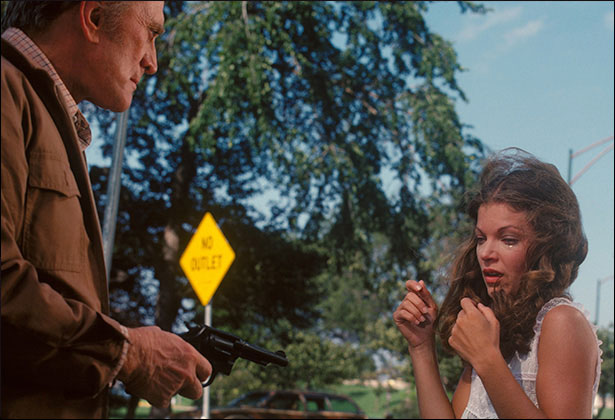 One of De Palma's best loved films, this new version of THE FURYhas been painstakingly restored from the original camera negative, a process overseen by master technician James White (who also restored the massively acclaimed Zombie Flesh Eaters in 2012). Marking the film's UK Blu-ray premiere in style, Arrow's team of restorers have breathed new life into this telekinetic masterpiece – it's crystal clear, incredibly vibrant and has been newly graded, all the while keeping true to Richard H. Kline's brilliant original cinematography. Restoration Supervisor James Whitesays of the project – "It's been a great honour to restore THE FURY, a truly fantastic film by one of my favourite directors. Its combination of sci-fi, horror and post-Watergate paranoia thriller make it one of the key titles in Brian De Palma's filmography, although some fans may be less familiar with the film due to its poor treatment on home video until now. Thankfully, this new restoration, struck directly from the original camera negative and carefully restored to preserve the full colour palette and subtleties of Richard Kline's masterly cinematography, should reaffirm the film's reputation as one of De Palma's greatest works, as well as a key film in American 1970s cinema. Finally audiences can see THE FURY as it was meant to be seen."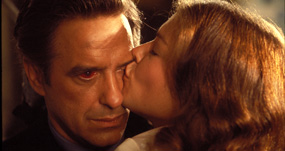 THE FURY is an experience of both terror and suspense. Cassavetes gives his most sinister performance since Rosemary's Baby as a man who kidnaps the telepathic son of his colleague (Kirk Douglas), aiming to turn him and similarly gifted individuals into human weapons. Meanwhile, Gillian (Amy Irving), is worried enough about the destructive potential of her own powers to agree to be institutionalised – but is the Paragon Institute all that it's cracked up to be?
De Palma pulls out all the stops with some spectacular set-pieces (including one that will put viewers off fairground rides for life), before a spectacularly explosive climax that unforgettably demonstrates why Gillian is so afraid of her powers. She can trigger nosebleeds without any effort, so how much damage can she do when she's actually trying to hurt someone ? Featuring a wonderfully melodramatic score by Academy Award-Winning composer John Williams(Jaws, Star Wars, Schindler's List), THE FURY has one of the horror genre's best-ever soundtracks. Performed and recorded by the London Symphony Orchestra, the score adds yet another dimension to De Palma's spectacular vision.
Blu-ray Special Features:
– Brand new digital transfer of the film from the original camera negative
– Optional uncompressed mono 2.0 PCM and 4.0 DTS-HD Master Audio audio
– Isolated John Williams score
-Optional English SDH subtitles for the deaf and hard of hearing
– Blood on the Lens: An interview with Cinematographer Richard H. Kline
– Spinning Tales: Fiona Lewis on starring in The Fury
– The Fury – A Location Journal: An interview with Sam Irvin, intern on The Fury, author of the film's shooting diary and then correspondent for Cinefantastique magazine
– Original archive interviews from the 1978 promotional tour, featuring Brian De Palma, producer Frank Yablans and stars Carrie Snodgress and Amy Irving
– Double Negative: A short film tribute to Brian De Palma by Sam Irvin, starring William Finley
– Gallery of behind-the-scenes production images
– Reversible sleeve featuring original and newly commissioned artwork by Jay Shaw
– Booklet featuring new writing on the film by Chris Dumas, author of Un-American Psycho: Brian De Palma and the Political Invisible, as well as a re-print of a contemporary interview with Brian De Palma, and a brand new interview with screenwriter John Farris on the writing of the film, his and De Palma's unrealised adaptation of Alfred Bester's The Demolished Man and more, illustrated with original stills and posters.