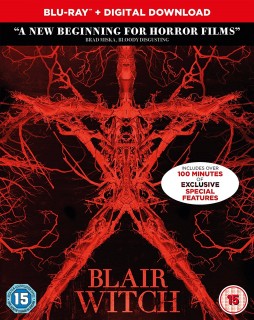 Worshipping At The Church Of Adam Wingard
Adam Wingard learned his trade through a series of inventive short films from 2004 onwards (with memorable entries into this training ground including a nightmarish babysitting short called The Little One and stalker nightmare Laura Panic.
Since then he's gone on to rewrite the rule book when it comes to big screen horror, culminating in stealth sequel Blair Witch, available digitally now and on Blu-ray and DVD (alongside a box set containing Blair Witch and The Blair Witch Project) from January 23rd, courtesy of Lionsgate Home Entertainment. With his latest offering just arriving on shelves, what better chance to get acquainted (or re-acquainted) with his greatest hits?
You're Next (2011)
With the exception of horror legend Barbara Crampton (star of classics such as Re-animator, From Beyond and Chopping Mall), Wingard and long time writing partner Simon Barrett work with a cast of complete unknowns for his breakout hit. The seemingly innocuous tale of a family gathering laid to siege by violent masked assailants determined that no-one is getting out alive, the film is turned on its head when the newest addition to the dinner table, Erin, girlfriend of one of the family's sons, decides that it's time to fight back. Think Home Alone but with some extreme violence and brilliantly inventive kills.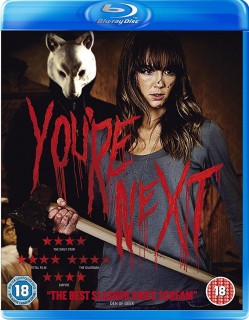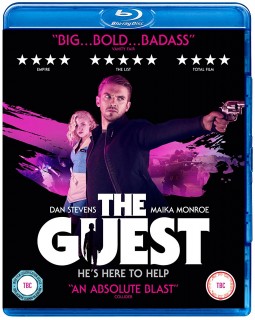 V/H/S (2012)]
An anthology horror collection that harks back to the popular compendiums produced by 1970s horror houses Amicus and Hammer, V/H/S brings the concept bang up to date, utilising Wingard alongside other rising stars like Ti West (Cabin Fever 2, Scream: The TV Series). Wingard directs the bridging segment which sees a group of burglars trying to retrieve a mysterious video tape from a seemingly derelict house. As the group search through and view the tapes they – and the audience – are subjected to some truly terrifying vignettes (flying sex vampires, unstoppable slashers, the most haunted house ever), but perhaps all of us should have been keeping an eye on the seemingly dead guy in the corner all along.
V/H/S 2 (2013)
Not an equal to the first V/H/S, but this second compendium still contains some decent scares and Wingard graduates to a fully formed standalone section this time around. Phase 1 Clinical Trials revolves around a man who has an experimental camera inserted in his eye after an accident. Problem is, the camera lets him see some extremely unpleasant ghosts. When Clarissa turns up on his doorstep having had a similar implant in her hear that lets her hear the walking dead, the pair soon discover that sight and sound is a deadly combination, with Clarissa being drowned in a pool and our hero ripping his camera (well, his own eye) out only to have it force fed to him by the ghosts so desperate for attention that he can now no longer see. Maybe eat before seeing this one?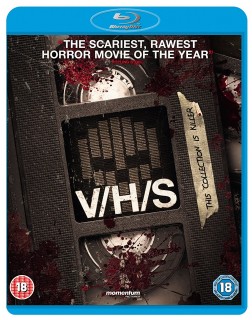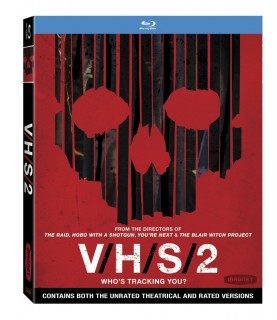 The Guest (2014)
Arguably the film that saw Wingard reveal his true talents, The Guest is a gloriously realised homage to the 1980s output from horror maestro John Carpenter. Starring an almost weirdly buff Dan Stevens (previously decidedly not buff as the star of Downton Abbey) as a war vet who decides to call in on the family of one of his troop buddies, the film treads an uneasy path between psychological thriller, comedic masterpiece and slasher horror as the guest's concocted story starts to unravel. The ending is pure Carpenter but also uniquely Wingardian (that's a thing now, right?) and the colour palette only endorses the links to the films Wingard honours whilst also marking The Guest out for special attention in its own right.
Blair Witch (2016)
A year before Blair Witch was released, Wingard announced that his next film would be called The Woods. His by now considerable fan base whooped and hollered and impressed critics waited with interest. What transpired was that The Woods was actually a surprise sequel to the classic Blair Witch Project, updating the story by looking at the effect the disappearance of Heather (she of the snot close-up in the first film) had on her younger brother who agrees to return to the scene of her disappearance with friends and mystery vloggers in tow. Deftly weaving new technology into the storyline (drone cams and earpieces with cameras in them), the film finds brand new ways to revisit the terror of its predecessor whilst also layering up the mythology before arriving at a conclusion arguably even more harrowing than that of the first film. Essential horror and essential Wingard.
Blair Witch is available on Digital, Blu-ray and DVD now, alongside a box set with the original Blair Witch Project.