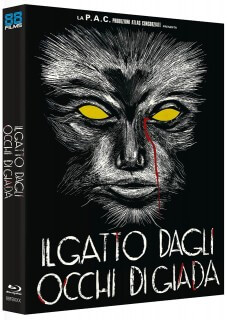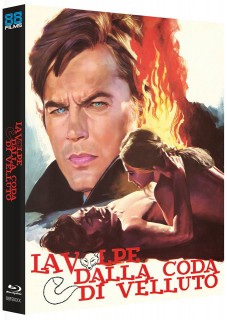 88 Film's have made giallo-hungry fans very happy this week by revealing plans to release two seldom seen and underrated Giallo classics onto Blu-ray, marking both releases as HD debuts in the UK.
THE EYE IN THE HURRICANE aka 'Fox With a Velvet Tail' and 'Lust Lovers' coming later this year in a 4k presentation making this a UK Blu-ray debut.
WATCH ME WHEN I KILL aka 'THE CAT WITH EYES OF JADE'
Scheduled for general release in Q3. Antonio Bido, the man who won understandable cult acclaim with his stylish stalker-thriller BLOODSTAINED SHADOW (1978), helmed one of the defining giallo shockers in 1977's nightmarish WATCH ME WHEN I KILL. For fans of yellow-peril, golden age, Italian black-gloved killer mayhem, it does not get any better than this suspenseful murder-mystery which follows an animalistic, knife-happy maniac as he cuts and drowns his victims to prohibit a historic secret emerging. Exactly why the dead bodies are piling up confuses the authorities – but the reasoning behind this sudden slash 'em up activity proves both jarring and jaggedly horrible. And look out for an appearance from legendary Italian genre veteran Paolo Malco (THE HOUSE BY THE CEMETERY/ THE NEW YORK RIPPER) and a sizzling soundtrack from art prog-rockers Trans-Europe Express!