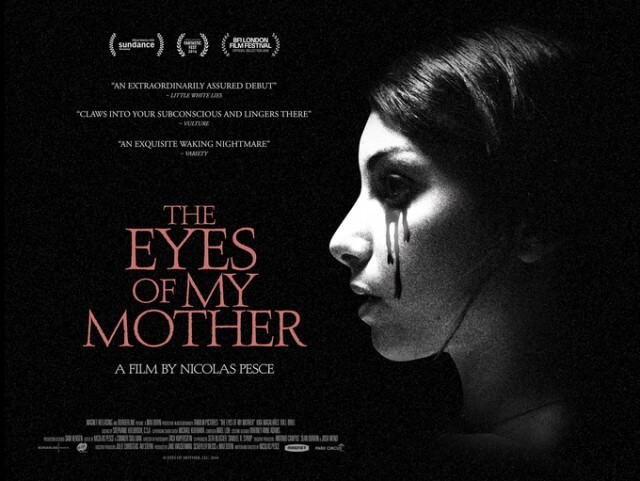 The Eyes Of My Mother is a work of dark genius and very hard to believe this is Nicolas Pesce's directorial debut. It is an ethereal fever dream of dark intensity which got under my skin and stayed there. Kika Magalhaes delivers one of the most impressive performances I have seen recently. It was beautifully shot and acted and for my money is the most impressive horror debut of the last ten years.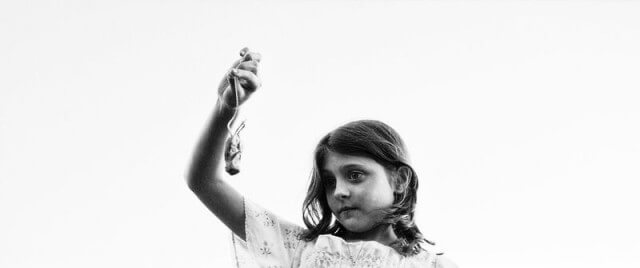 Francisca (Kika Magalhaes) hasseemingly been unfazed by death from an early age – her mother, formerly a surgeon in Portugal, imbued her with a thorough understanding of the human anatomy. When tragedy shatters her family's idyllic life in the countryside, her deep trauma gradually awakens some unique curiosities. As she grows up, her desire to connect with the world around her takes a distinctly dark form.
Park Circus will release the critically acclaimed American gothic horror THE EYES OF MY MOTHER in cinemas from this Friday, 24th March.
See cinema listings here: http://www.parkcircus.com/films/27463-the-eyes-of-my-mother
The hauntingly beautiful and shockingly original debut from filmmaker Nicolas Pesce stars Kika Magalhaes, Will Brill, Clara Wong, Flora Diaz and Joey Curtis-Green, is produced by Jacob Wasserman, Schuyler Weiss, Max Born, and executive produced by Borderline Films' Antonio Campos, Sean Durkin and Josh Mond.