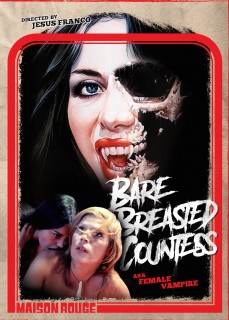 Euro Sleaze maestro Jess Franco, directs and also makes an appearance in this cult vampire movie from 1975. Lina Romay is Irina, the beautiful last descendant of a family of vampires from distant Bohemia. When she takes Austrian writer, Baron von Rathony (Jack Taylor), as her lover, her gluttonous lips devour him, as he surrenders his body and soul to her.
The wait is over, particularly for UK Cult Horror fans, as Screenbound's Euro Cult label Maison Rouge have unleashed their first Jess Franco title, BARE BREASTED COUNTESS (aka FEMALE VAMPIRE).Franco muse Lina Romay,who was only 19 when discovered by Franco, plays the titular vampire and we can see Franco's obsession with Miss Romay's allure and ethereal beauty from the outset. Lingering shots and multiple zooms of Miss Romay pepper this film and ,although expressionless and virtually mute, Lina gives a solid performance and is highly watchable throughout. Female Vampire is probably not the best example of Franco's work to convert a newcomer but this soft- core horror outing from Spain's most notorious and prolific cult director is a cult favourite and is a personal favourite as this was the first Jess Franco film I had ever seen!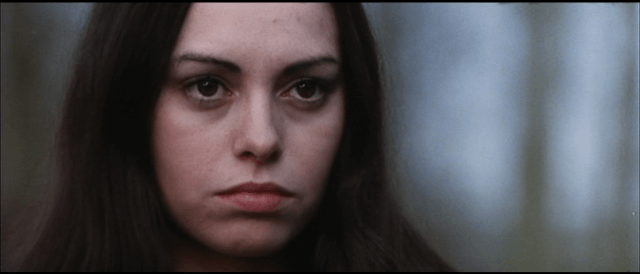 Special Features: Erotikill (Horror Version), Destiny In Soft Focus, Words For Lina, Trailers: Female Vampire.