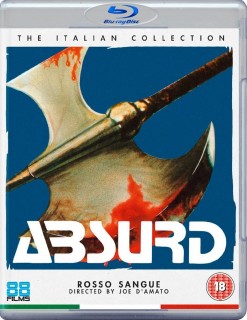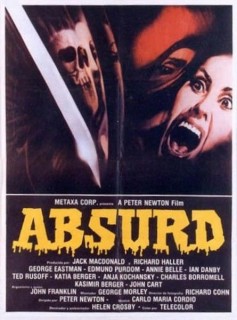 Mikos (George Eastman, Hands of Steel), an unstoppable killing machine, is on the loose in a sleepy American town. The town's only hope is a mysterious priest (Edmund Purdom, Pieces) who has been hunting this madman around the globe. As the bodies pile up, desperate Police Sergeant, Engleman (Charles Borromel, Ladyhawke), teams up with the priest in hopes of stopping Mikos from slaughtering more and more of his town folk.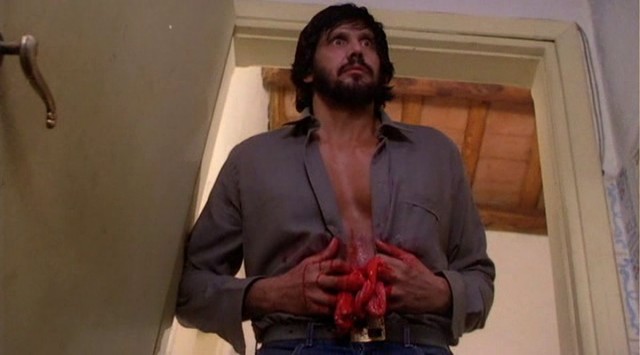 A would-be sequel to Joe D'Amato's infamous Anthropophagus: The Beast, this notorious splatter classic finally returns to UK shelves after three decades of obscurity thanks to 88 Films. Co-starring Anne Belle (House on the Edge of the Park) and Michele Soavi (Stage Fright), and featuring over-the-top death scenes that linger long after viewing, Absurd is essential viewing for any self-respecting horror fan and is presented here, uncut, for the first time since it was banned in 1984!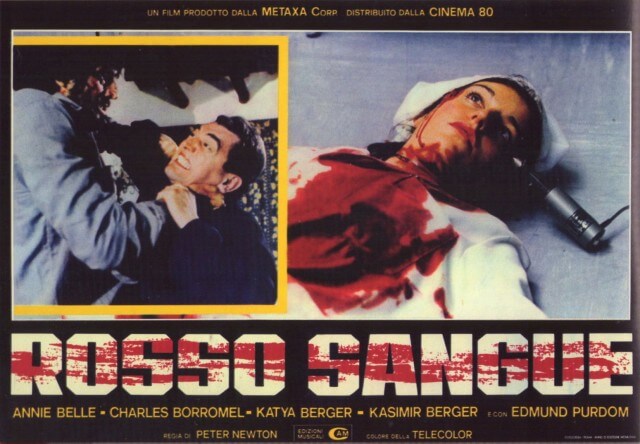 SPECIAL FEATURES:
Restored in 2K from the Original Camera Negative/
English Version with Uncompressed Mono Audio (94 Mins)
Italian Version with Uncompressed Mono Audio and newly translated subtitles (88 Mins)/
Audio Commentary by The Hysteria Continues/
The Absurd Files: An Interview with Luigi Montefiori aka George Eastman/
Michele Soavi Interview/
Video Nasties Guide and Booklet Notes by Dr. Calum Waddell
TECHNICAL SPECS: Region Code: ABC/Picture Format: HD 1080p 1.85:1/Audio Format: LPCM Mono/Language:  English & Italian with newly translated English Subtitles/Certification: 18/Running Time: 94 Mins Approx.