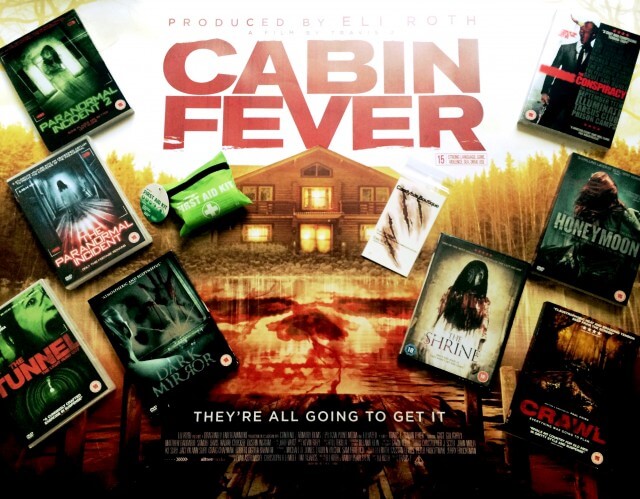 To celebrate the release of CABIN FEVER, which is in UK cinemas now, we have a Cabin Fever quad poster and horror DVD bundle, includes THE FIELDS, CRAWL, PARANORMAL INCIDENT 1&2, DARK MIRROR, THE TUNNEL, HONEYMOON, PAY THE GHOST, THE CONSPIRACY, and THE SHRINE, up for grabs courtesy of Arrow Films!
Eli Roth (Hostel) presents a new horror based on his own stomach-churning 2002 classic. Taken from the same script as the original, it follows a group of friends plagued by a deadly flesh-eating virus. With exciting young director Travis Zariwny (INTRUDER), a cast of up-and-coming talent, and stunning visuals, the flesh-crawling terror of Cabin Fever is back – bloodier, gorier, and more brutal than ever before!
To be in with a chance of winning this prize pack please send your name and address to [email protected] by Friday 20th May.