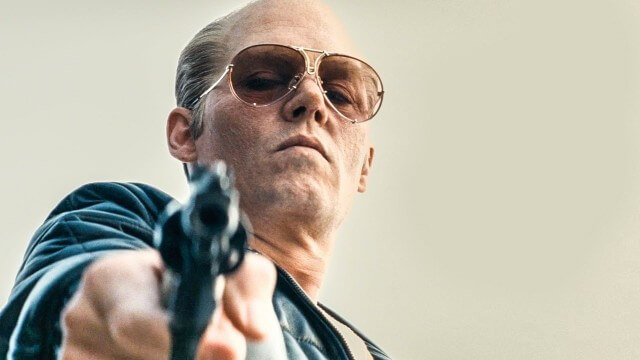 In 1970s South Boston, FBI Agent John Connolly (Joel Edgerton) persuades Irish mobster James "Whitey" Bulger (Johnny Depp) to collaborate with the FBI in order to eliminate a common enemy: the Italian mob. The drama tells the story of this unholy alliance, which spiralled out of control, allowing Whitey to evade law enforcement, consolidate power and become one of the most ruthless and dangerous gangsters in Boston history.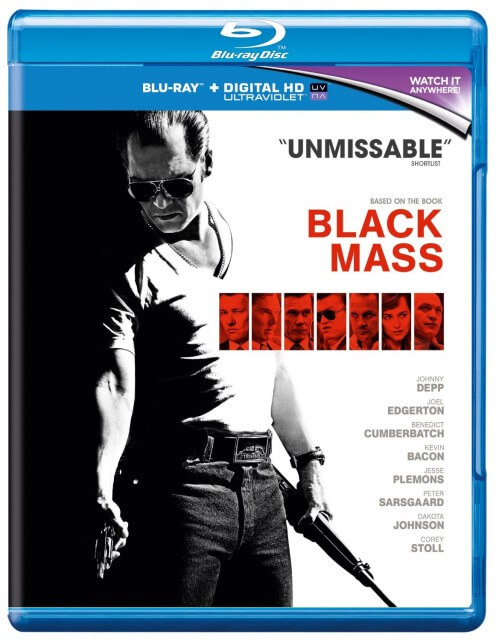 Johnny Depp delivers a tour-de-force portrayal of real-life mobster James "Whitey" Bulger in Scott Cooper's stylish and at times violent crime thriller.Depp's Bulger is a genuinely chilling performance of brooding menace and sustained dread. Black Mass is no glamour piece or love letter to Bulger.Much respect goes to Scott Cooper for staying real to his subject matter, thus retaining the visceral feel of Bulger's crime -riddled existence.
Depp immerses himself in the role under very heavy prosthetics including the coldest blue contact lenses which lend a vampiric slant to his appearance.Depp is shot in low light for many of the close up scenes only to be revealed in full glare when Bulger's temper boils to the surface.Only then do we see the full transformation of Depp into Bulger.
This is not only Johnny's best film for over a decade but, for my money, his best performance since Terry Gilliam's 'Fear and Loathing In Las Vegas'.